Indice - Table of contents
Lo Nuevo
[hide]
Fotos Del Día
[hide]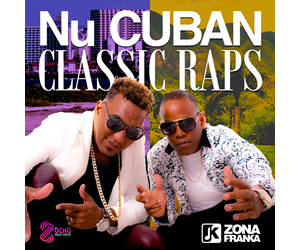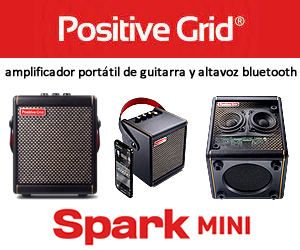 Discography - 2000-2010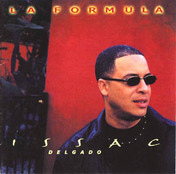 2001 - La fórmula - The key members of this band left Cuba as well in January of 2000 and Issac brought in, among others, Roberto "Cucurucho" Valdés, now the pianist with Van Van. In mid-2000 Valdés and Rolando Luna switched places with Luna coming from Paulito to Issac in a move that also included the addition of a new musical director, Oscarito Valdés, Jr. Issac also enlisted services of yet another key member of Paulito FG's group, the brilliant arranger Juan Ceruto. It was this band that recorded the beautifuland grammy-nominated album "La Fórmula", known as "Malecón" in Cuba. The title song is arranged by Joel Domínguez and the others are split between the arranging team of Ceruto & Betancourt. Here's an excerpt from Betancourt's arrangement of "Malecón". You can hear the rest of the album by clicking on the album cover.
---
The album "Grandes Éxitos" has plenty of great songs, but is far from the best of Issac. It has only three of the songs we'd include on an Issac Delgado greatest hits CD. For those looking to buy just one disc, we suggest "Exclusivo para Cuba" (aka "Rarities") or "La fórmula". NG La Banda's "En la Calle" would also be a good introduction to Issac.
---
The most recent Issac CD is "Versos en el cielo" - 2002. All of the songs are re-arrangements of Cuban classics from the Nueva Trova era. Issac brought in several New York musicians to play on the disc, including Ralph Irizarry, who tells us about the experience in his timba.com audio interview. Issac also enlisted the talents of nother famous New Yorker, Jon Fausty, regarded by many as the Latin music world's leading recording and mixing engineer. The result is one of the most beautiful sounding Cuban CD's. It's Issac's farthest departure yet from the earthy Timba of his live performances, but the great arrangements by Ceruto and Betancourt, Fausty's recording magic, and Issac passionate singing make this album well worth having, even for the most diehard Timbero. And Issac can't help but sneak some Timba in, as in this excerpt from the emotionally-charged Betancourt arrangement of "Vamos a Andar".
---
2005 - Prohibido - The reuinion of Issac with Alain turns out to be with an all-New York percussion section! Go figure. Full review coming (seriously - this review will definitely come on line by fall of 2006 and will be extensive)
OK so it's now 2009 and the work is not done. While you are waiting click here for a description of the CD by Nicola Cecchi of Lusafrica, the label that produced the CD with Issac.
---
2007 - En primera plana -
---
2008 - Así soy-
This has been but a brief and wholly inadequate glimpse at the immense world of Issac Delgado's music, which spans the full range of sonic color and emotion. We hope to do justice to the task in the near future!
---
2010 - L.O.V.E -
A trubute album to Nat King Cole.
sábado, 04 abril 2020, 03:39 pm