New Stuff
[hide]
Photos of the Day
[hide]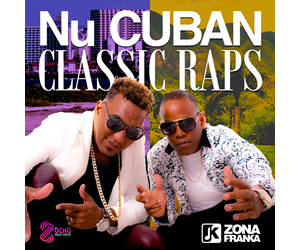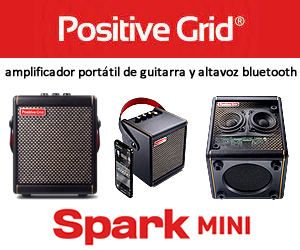 Patrick Hickey - Cuban Music Videography
Brian Andres is a San Francisco based drummer and band leader. His group - the Afro Cuban Jazz Cartel ( ACJC for short ) - is about to release their second album, simply titled "San Francisco". The record features some of the top players, composers and arrangers in the greater SF Bay Area. Known for not putting a picture of himself on the front cover of his records, Brian steps into the foreground with this video and gives us the pleasure of his insight and artistry. "San Francisco" is an album to be experienced like fine wine, delivering complexities over time and repeated listening. Thankfully this video enables the listener to peel back a few layers and really get to hear Brian speak his true voice. Recommended. -- Michael Lazarus of http://timba.com
Visit Brian's official website = http://brianandres.com
Personnel for the Afro Cuban Jazz Cartel
Brian Andres - Drums, Director
Christian Tumalán - Piano
Aaron Germain - Bass
Carlos Caro - Percussion
Patricio Angulo - Percussion
Javier Cabanillas - Percussion
Tony Peebles - Saxophone
Steffen Kuehn - Trumpet
Jamie Dubberly - Trombone
Henry Hung - Trumpet
Gloria Amaral - Vocals
Video Credits
Patrick Hickey - Videography / Photography - http://www.idyll.com
Michael Lazarus - Production Coordinator / Mastering - http://latinmusicmastering.com
Christian Tumalán - Drum mix - http://www.tumalanmusic.com
Special thanks to Christian Tumalán for letting us use his studio facility.
The album "San Francisco" by Brian Andres & the Afro Cuban Jazz Cartel will be released in early 2013. Stay tuned.
---
** New 2013 GRAMMY Nominee - RETRO (Marlow Rosado y la Riqueña) - Best Tropical Latin Album
Salsa Dura (Hard Salsa) night at Yoshi's San Francisco, Wednesday, August 15 2012, featuring Miami-based Salsa / Latin Jazz orchestra Marlow Rosado y la Riqueña.
Videography: Patrick T. Hickey - http://idyll.com - photography
Sponsored by TIMBA.com - http://timba.com - Home of Cuban Music on the Web!
THANK YOU Yoshi's SF for all their support - http://yoshis.com/sanfrancisco
---
Videography by Patrick Hickey of Idyll Photography & http://TIMBA.com http://www.timba.com/users/patrick-hickey-timba-photography
Video courtesy of Zookbeat Productions, Lucumiyque and Easy Entertainment Group (E.E.G.)
Alexander Abreu & Havana D' Primera @ Don Quixote's International Music Hall in Felton, California - Tuesday, November 20 2012 Special guest San Francisco's own "El Sonero de la Bahía" Fito Reinoso. Stay tuned for more Cuban music at Don Quixote's International Music Hall. Special live version of their new unreleased song "La Bailarina"....
HAVANA D' PRIMERA is
Alexander Abreu - Director, Singer, Trumpet
Jannier Rodríguez - Coro singer
Enrique Luis Pérez - Coro singer
Tony Rodríguez - Piano
Harold Díaz Escobar - Keyboard
Avis Tobías - Bass
Orlando Vázquez - Trumpet
Uyuni Martínez Romero - Trumpet
Carlos Luis Álvarez Guerra - Trombone
Amaury Pérez Rodríguez - Trombone
Rogelio Nápoles - Guitar
Keisel Jiménez - Percussion 1
Güillermo del Toro Varela - Percussion 2
Mauricio Gutiérrez Upmann - Percussion 3
Monday, 17 December 2012, 08:53 AM