Indice - Table of contents
Lo Nuevo
[hide]
Fotos Del Día
[hide]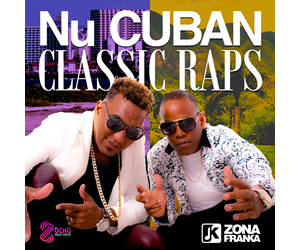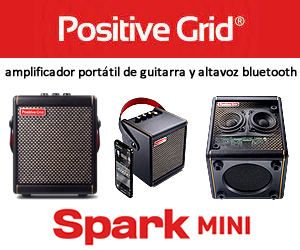 Patrick Hickey - Jelly's Retrospective
It's late afternoon Sunday, and I miss visiting Jelly's to soak up some powerful Cuban timba. It's a long holiday weekend, Jelly's is supposed to be there! These shots and notes cover from October 2007 until July of 2009.
Formerly located at 295 Terry Francois St (Pier 50 between 3rd St and Pier 48), the San Francisco Bay Area Latin music dance scene suffered a blow with the closure of Jelly's at the wharf.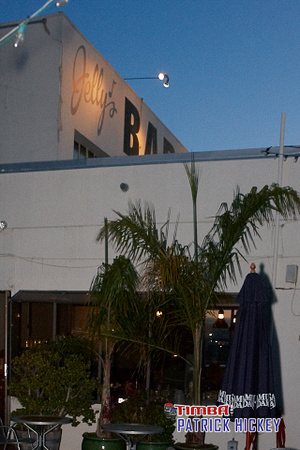 The patio area
Not a single venue has replaced it providing the combination of hassle-free parking, creative performance days and hours (Sunday afternoons was a stroke of brilliance) and whatever other combination of variables resulted in Jelly's being a place drawing the dancers like a magnet.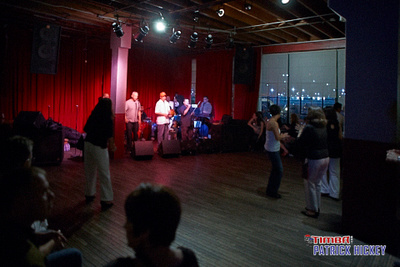 The dance floor just before it became completely full and note the lack of a stage.
Far from a perfect place, Jelly's represented a feeling - an ease of creative energy and of communion with the intense fringe of dancers who seek Cuban-inspired timba. Sure, sometimes people got out of hand - and were efficiently removed by the staff. The overwhelming majority of guests were there to dig the vibe, the sheer energy of a packed dance house and the quality of the music and dance. Jelly's was where musicians would drop in and jam, without fuss. They were welcome, as were those who were playing timba decades before.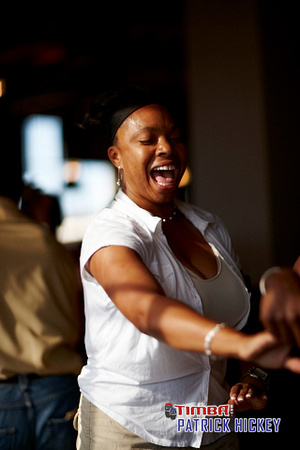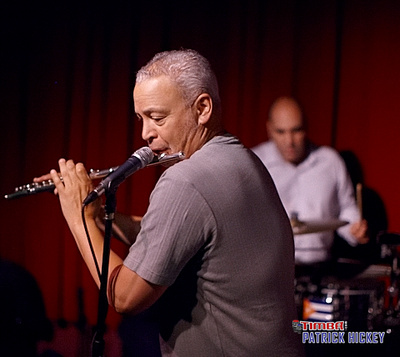 John Calloway and Carlos Caro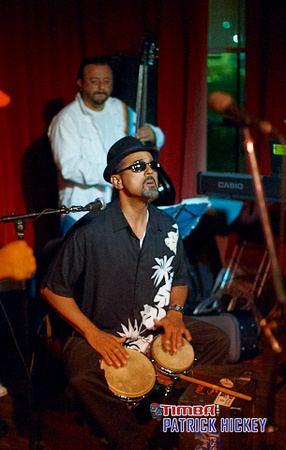 John Santos and Saul Sierra
The scene consisted of world class musicians, stellar mojitos and Cuban food, a free-wheeling and highly energized setting, and the possibility of seeing new forms of timba evolve right in front of you.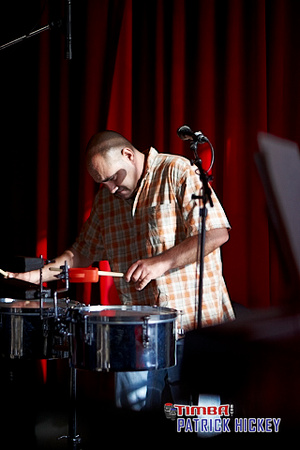 Carlos Caro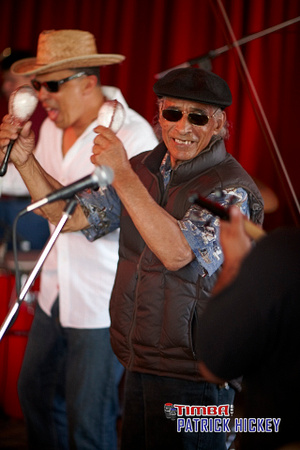 The bands always treated their predicessors with respect.
The spectacular natural lighting of a late Fall afternoon created movie-set conditions. The big, multi-pane windows created dramatic contrasts on the hardwood floor. Spectacular, changing, and artistic conditions before it turned dark. Then, it just became a solid mass of dancers and music.
The ability to shoot both dancers and performers in natural light is really rare. Most clubs have no windows whatsoever. I don't know why natural colored light is not used on the musicians, honestly I do not? Make things more like a stage presentation and it lifts the performance to a new level. Go see a well designed stage play or musical and see how the use of light transforms it into a Professional Presentation. I can understand having multi-colored lighting some of the time, maybe….but all of the time? I don't get it but that's simply my opinion and not the opinion of timba.com.
So - the performers. My first visits to Jelly's and it had a stage. Then the authorities made them remove the stage to allow emergency use of a door which was behind it. So in the last few years, the bands were actually on the same level as the dance floor. It worked but was not ideal. Few clubs have you as close to the ocean of dancers - and once they were on the same level it became unique.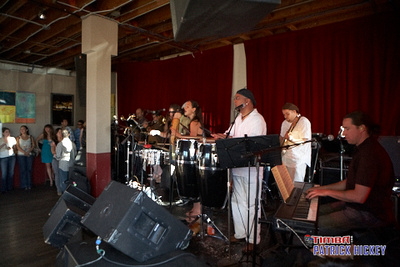 Rumbaché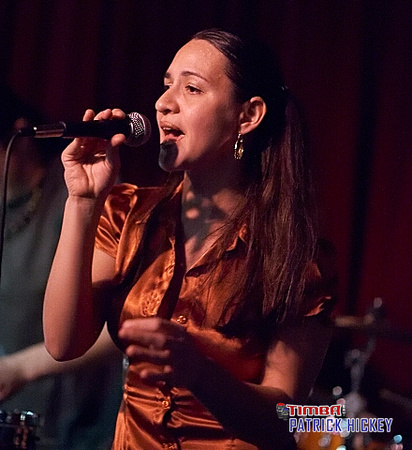 Lina Luna Torio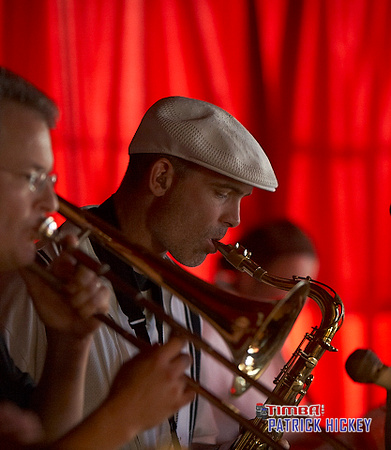 Darren Smith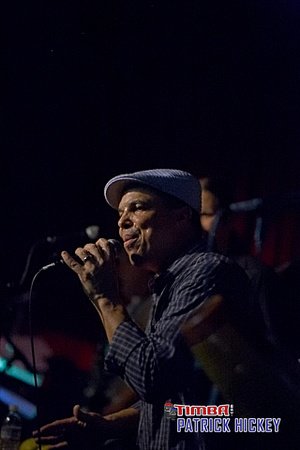 Orlando Torriente
domingo, 16 diciembre 2012, 01:18 pm