Lo Nuevo
[hide]
Fotos Del Día
[hide]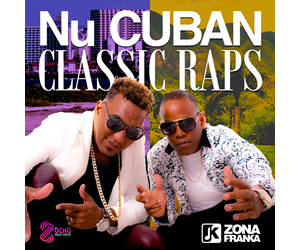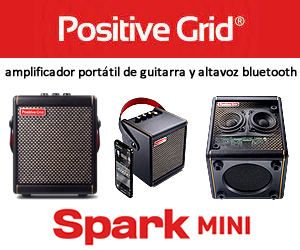 Gala de Premios Cubadisco 2018
Gala de Premios (Awards Ceremony & Gala) Cubadisco 2018
Teatro Astral, La Habana, Cuba, 29 de Septiembre, 2018
Photos and commentary by Bill Tilford, all rights reserved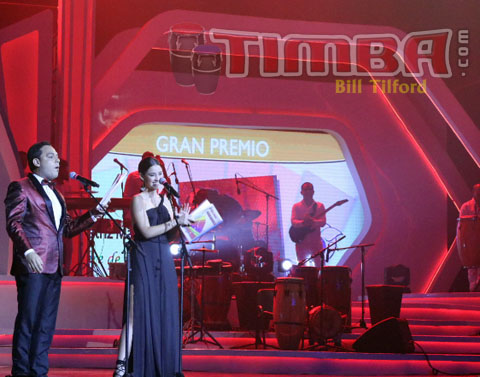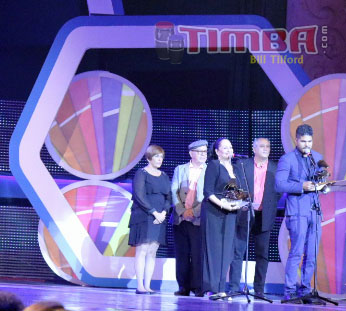 Beatriz Marquez wins the Gran Premio
ENGLISH: The awards ceremony and gala took place in the Teatro Astral in Havana, Cuba. This was recorded for Cuban television and included a series of musical performances in various genres throughout the gala in addition to the presentation of awards. A key difference between the Cubadisco ceremony and the GRAMMY® ceremonies in North America is that with the exception of a few of the special prizes, all of the categories are recognized during this ceremony in Cuba, and in the United States, there is a separate ceremony for the more technical and less-commercial categories.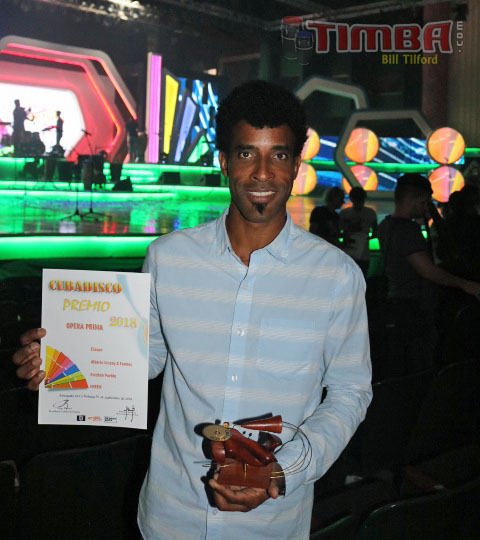 Alberto Lescay, Winner, Opera Prima (Best New Artist)

The production values of the ceremony were high enough that in this writer's opinion, Cubadisco's global profile could be increased if a way were found to place the final edit of the video of the Gala on the Interent (the International Jazz Day program was placed on the Internet in a similar fashion. You can see the official book of Cubadisco 2018 awards here.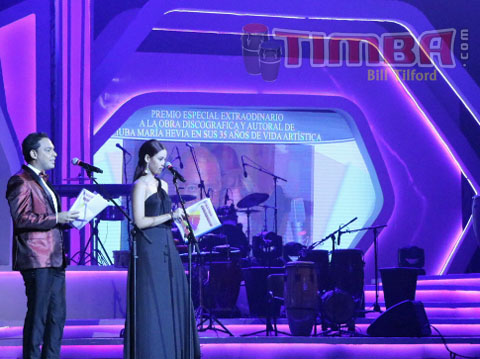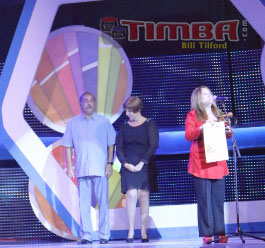 Liuba Maria Hevia wins Premio Especial Extraordinario
ESPAÑOL: La Gala de Premios de Cubadisco 2018 tuvo lugar en el Teatro Astral de La Habana, Cuba. Fue grabado para la televisión cubana e incluyó una serie de actuaciones musicales en varios géneros a lo largo de la gala, además de la presentación de premios. Una diferencia clave entre la ceremonia de Cubadisco y las ceremonias GRAMMY® en América del Norte es que, con la excepción de algunos de los premios especiales, todas las categorías se reconocen durante esta ceremonia en Cuba, y en los Estados Unidos, hay otra ceremonia por separada para las categorías más técnicas y menos comerciales.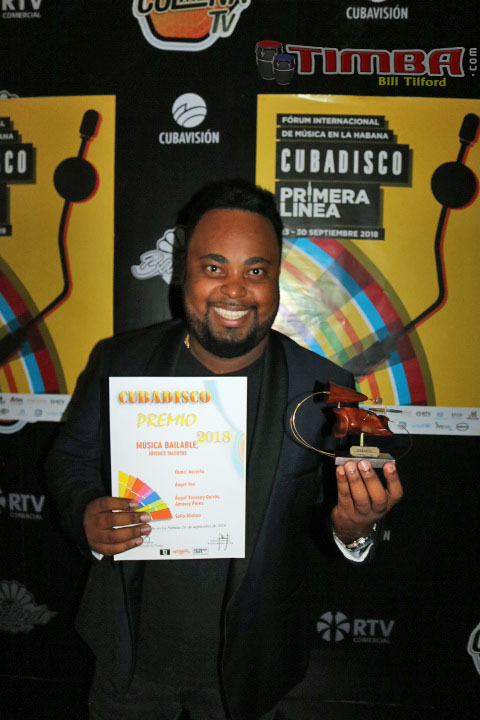 Angel Yos, Ganador, Música Popular Bailable (Jóvenes Talentos)
Los valores de producción de la ceremonia fueron lo suficientemente altos como para que, en opinión de este escritor, el perfil global de Cubadisco se podria aumentar si se encontrara una manera de publicar la edición final del video de la Gala en el Internet (el programa del Día Internacional del Jazz se publicaba en el Internet de manera similar). Puede ver el libro oficial de los premios Cubadisco 2018 aquí.

Click on the images below to enlarge them / Haga clic en las imágenes de abajo para ampliarlas










































Bill Tilford - domingo, 28 octubre 2018, 07:23 am