Indice - Table of contents
New Stuff
[hide]
Photos of the Day
[hide]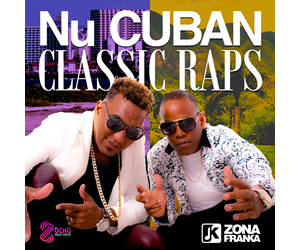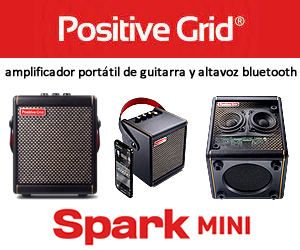 Entrevista - Juan Ceruto - 2002 - Juan Ceruto Interview, p. 2
TIMBA.COM: The "Puerto Padre Big Band" is a "who's who" of the very best musicians in Havana. Can you tell us about some of the members, how you came to select them, and what it was like working with them? Is there any chance of a tour materializing with this group?
CERUTO: The members are:
Tony Pérez (Piano)
Roberto Riverón (Bass)
Raúl Pineda (Drums)
Tomás "EL Panga" Ramos (Congas)
Jose "Pepe" Espinoza (Timbales)
Alex Abreu (Trumpet and Flugelhorn)
Carlos Betancourt (Trumpet and Flugelhorn)
Carmelo Andrés (Trumpet and Flugelhorn)
Carlos Pérez (Trombone)
Amaury Pérez (Trombone)
Roman Filiu (Alto Sax)
Henry Hernández (Baritone Sax)
Juan Manuel Ceruto (Tenor Sax)
The musicians that recorded this album all have great experience in this genre and are well known in the world of Latin Jazz. It was also a very nice learning experience to have record with the guest artists such as Chucho Valdés, Tata Güines, Gérman Velazco, Issac Delgado, Ernán López-Nussa, and others. They all gave it their best. We're open to proposals about performing live with this band.
TIMBA.COM: One of the most striking aspects of "A Puerto Padre" is the sheer number of wind instruments, up to eight, and the complex and beautiful voicings you've written for them. In addition to the harmonies themselves, you've done some wonderful things with orchestration, combining the timbres of the various winds in unique ways that sound almost symphonic at times. When we had the opportunity to visit you in your studio, we were shocked to learn that you use neither a computer nor a piano in your arranging, but simply write the scores out in pencil without the need to listen as you compose. How did you acquire this "Mozartean" ability to hear the music in such detail in your head? When you initially rehearsed the scores, did you make many changes after hearing them actual performance?
CERUTO: With the experience of so many years of arranging, one develops ease in this creative process. Before I sit down to write I get ideas in my mind which become more organized as time goes by. I always hear everything in my mind before I write it, which makes it easy to put it on paper. On this recording I didn't do any last minute changes, I had already conceived the ideas beforehand.
TIMBA.COM: On one trip to Cuba, we brought you the materials for a free-lance arranging job for a U.S.-based Timba band called Chámbo. We gave you a cassette tape with several songs, performed with only the vocal and clave and in the space of a few days, you came up with fully scored and extremely-inspired arrangements. How on earth do you write so quickly? Do you write the musical ideas as they come to you or do you rehearse each section in your head before committing it to paper? Do your ideas come to you while walking or driving, or while you sit at your desk with pencil and score paper?
CERUTO: The idea is always in my head, but sometimes when I sit down to write a song I get new ideas right then and there. The speed at which this is done comes with practice.
TIMBA.COM: We'll keep practicing!
TIMBA.COM: This is not the first time you've done an entire CD in tribute to a single composer. The first was in 1998 when you released the classic "Gracias Formell" disc. You dramatically re-arranged ten Los Van Van songs and recorded them an all-star band featuring the likes of Iván "Melón" González, Joel Paez, Angá and many of the same great horn players who play on "A Puerto Padre". The songs are sung by nine of the most famous singers in Cuba, including Issac Delgado, Paulito, Mayito Rivera, Roberto Guayacán, Hayla Momprie and Tony Calá. The final track, "Somos Van Van", has all of these singers together, trading phrases of the song and later trading guías. Tell us about the making of "Gracias Formell" and how you first got the idea for the project.
CERUTO: "Gracias Formell" was my first project on my own. Juan Formell is the most important Cuban musician in the last 20 years when it comes to dance music. He's influenced all the dance bands in Cuba. The project started with putting together the band - then we selected the most popular singers in Cuba during the year 1997. Of course no one wanted to be left out since we all owe Juan Formell so much.
Tuesday, 22 March 2011, 07:32 PM