New Stuff
[hide]
Photos of the Day
[hide]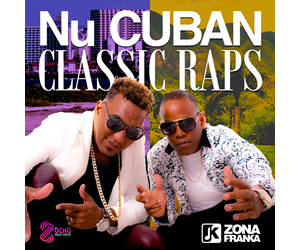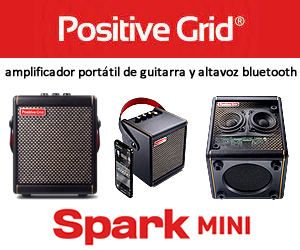 Issac Delgado is the very heart and soul of Timba music and will be the subject of a massive section on timba.com which will cover every aspect of his music in great detail, including each of the ground-breaking groups he has assembed over the last decade.
We've already covered his early career in our section on the first Timba band, NG La Banda, of which Issac Delgado was a founding member. Issac figures prominently in the first two sections on NG's music.
While you wait for our in-depth section on Issac, you can read a brief discography by clicking on "Discography" above.
To fully appreciate Issac Delgado's recordings, it really helps to see the band live. An indiscrimate sampling of some of his more subtle studio tracks could easily lead to the erroneous conclusion that Issac's music is not as daringly original and energetic as some of the other Timba bands. This could not be farther from the truth, as anyone who's seen the band live will confirm.
Issac's career spans the whole history of Timba and a huge percentage of Timba's greatest musicians have played with him. When we finish our Issac section we'll give you the full story, but for now, here's:
A BRIEF HISTORY OF ISSAC DELGADO'S CAREER: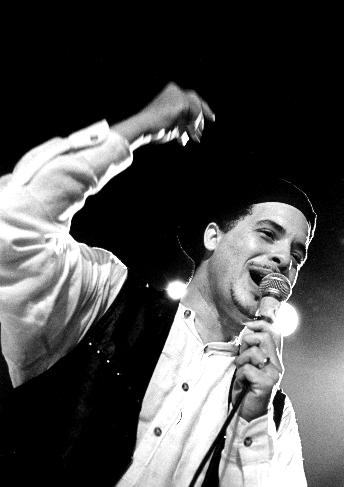 Isaac Felipe Delgado Ramirez, a.k.a. El Chevere de la Salsa, was born on September 11th, 1962 in Mariano in the city of Havana. His father, Luis Delgado, was a tailor and his mother Lina Ramirez was an actress, dancer, and singer in the Teatro Musical de La Habana.

Issac's primary school education took place in Ciudad Libertad and at age ten he entered into the Amadeo Roldan Conservatory where he studied the violoncello; an instrument that never interested him much, especially at an age when sports were more important. At age twelve, after leaving his studies of the violoncello behind, he enrolled in the Escuela de Iniciacion Deportiva where he dedicated himself completely to his love of soccer.

Once his university years were completed (1979), Issac entered the Instituto Superior de Cultura Fisica Manuel Fajardo to become licensed in sports. When he turned 18 , Issac joined the group "Proyecto" at the request of the virtuoso pianist, Gonzalo Rubalcaba. The group's music, categorized by the modernization of old popular Cuban music, sparked Issac's innate love for music. It was at this point that he decided to study vocal technique with Mariana De Gonich, one of the best vocal instructors in the country. He also enrolled in the school for professional musicians, "Ignacio Cervantes," where he began to study music seriously.
After a couple of years of performing as an amateur, he launched his professional career in 1983 by becoming one of the members of the Orquestra de Pacho Alonso. It was with this orchestra that he toured internationally for the first time and made his first recording which was produced by CBS in Spain.
By the late 80's, Issac Delgado had already toured extensively and performed with famous international figures in Australia, Holland, France, Spain, Italy, Czechoslovakia, Panama, Colombia, Mexico, and Peru.
In 1988 he became the lead vocalist in the group NG La Banda which was created with the intention of bringing together some of the country's most talented musicians to create a contemporary sound out of the fusion of traditional influences and popular contemporary rhythms. It is in this group that Issac found great popularity and fame throughout the country. He recorded three more CDs with NG La Banda and was awarded the EGREM 1990-1991 prize for being the band with the most technically developed level of music, and for enjoying the most popularity on the island.
Delgado recorded seven albums in Cuba before moving to Tampa, Florida in 2007. Since then he has recorded two additional albums in the United States.
pon clik aquí para la página personal de Issac
Kevin Moore - Tuesday, 22 March 2011, 07:31 PM