New Stuff
[hide]
Photos of the Day
[hide]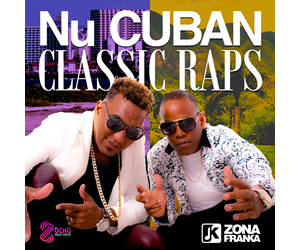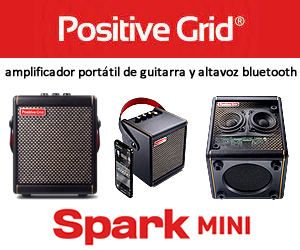 Discography
With Los Van Van

1992 - Disco Azúcar - This album has a special warmth and emotional quality unique even to Los Van Van and much of it can be attributed to Bonne, who wrote Tú no colabores si no es contigo, and Esperando llamada and also sings lead on the title track and one of LVV's under-recognized gems, La historia de Tania y Juan

1994 - Lo último en vivo - Perhaps Bonne's most famous composition is the glorious Pura vestimenta, which he re-recorded on Bonne y Bonne, Co. He also sings lead on Formell's Si tú te vas, a remake of a 1970s Van Van classic, which Bonne himself remade on Esta es mi música.
Ángel is a frequent guest on Van Van recordings and at special concerts. He sings lead on Havana City, the final cut of the Grammy winning Llegó Van Van. He also sings on many of Havana's multi-singer projects, including Pupy's Fruta prohibida and the great Gracias Formell, on which he sings La Habana joven.
As a Solo Artist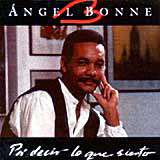 1995 - Pa' decir lo que siento - review forthcoming.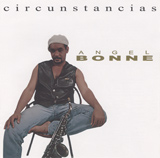 1998 - Circunstancias- Released at the peak of the timba frenzy of tthe late 1990s, this album features some of Bonne's most beautiful work. The pianist is Yaniel "El Majá" Matos, the subject of a volume of Beyond Salsa Piano. El Majá went on to play with Paulito FG and Issac Delgado during their most exciting phases.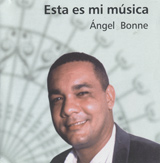 1999 - Ésta es mi música - For me, Circunstancias, Ésta es mi música and Bonne & Bonne, Co. form an uninterrupted trilogy of great music which maintains a unique and consistent flavor throughout. While most of the material is written by Bonne himself, he has a gift for making a melody his own and this has three great covers - La burla se burla de ti, by his father Enrique, Grandes amigos, which Lele Sr. made famous with Los Reyes 73, and Juan Formell's Si tú te vas.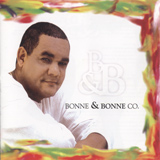 2002 - Bonne & Bonne, Co. - I would recommend this one as a starting point - definitely on my "desert island "album list. Every measure has some beautiful turn of phrase.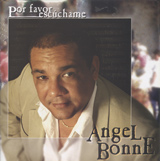 2005 - Por favor, escúchame - review forthcoming
Tuesday, 22 March 2011, 07:31 PM