New Stuff
[hide]
Photos of the Day
[hide]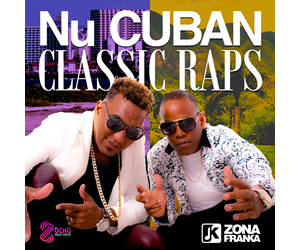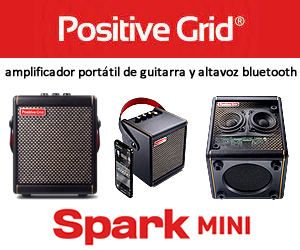 Discography
The starting point for Manolito and many of his Trabuqueros was Maravilla de Florida, where Manolito was musical director from about 1983 to 1993. Our section has a full discography.

1993 - Directo al corazón - The debut album is a little known gem, with wonderful singing by El Gallo and Alexander Fernández and some very creative rhythmic approaches to the muela sections. All the songs are strong, but especially check out El Gallo's singing on Después de ti.

1996 - March - Contra todos los prognósticos is similar to Marcando la Distancia. In this case, the killer hits are Caballo grande, El águila, Todavía no, and Baila que baila . El Gallo's singing on El águila is inspired beyond all description.

Concierto Eurotropical - This 2-CD set features five great live tracks by Klimax and four by Manolito y su Trabuco, plus a variety of non-Timba Cuban music. The recording quality is very good for live music, and the performances are inspired. Manolito plays three of the big hits from Contra todos los prognósticos -- Caballo grande, El águila, Todavía no and La parranda . If only they'd added Baila que baila! Nevertheless, the CD is a no-brainer for the die-hard Timba fan.

1998 - Marcando La Distancia" , like "Contra Todos Los Prognósticos", is a combination of blazing Timba masterpieces, still played live today, and tracks designed to appeal to European and South American audiences. The standouts are the title track, "Llegó la Música Cubana", and "Pura Matemática".

2000 - Para que baile en Cuba - Every track is strong timba and the musicianship and recording quality are nothing short of sublime. La boda de Belén and Salditas contigo were staples of the live show, and the title track is a wonder to behold. There are also a couple numbers written by César "Pupy" Pedroso and Ven, ven, Siroco, ven is possibly the best Timba-Guaguancó arrangement ever put together. .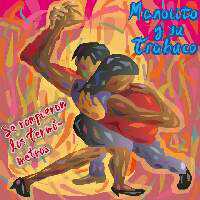 2001 - Se rompieron los termómetros - The favorite of many hardcore fans, Se rompieron won the 2002 Cubadisco award for best disc. El Gallo was replaced by ex-Klímax singer Carlos Calunga but otherwise the personnel remains the same. The CD is very well recorded, written, and performed, with many classic hits such as Manolito's Linda melodía and Güiro calabaza y miel and Ricardo Amaray's Tú me dijiste mentiras.

2004 - Locos por mi Habana -- Won the Cubadisco award - title track is to die for - other tracks have some great songs, but less hardcore timba than the previous albums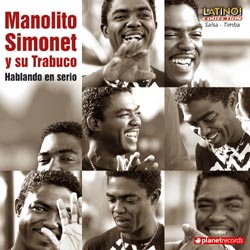 2007 - Hablando en serio - One of the very best Manolito CD's with many great tracks and more aggressive than either Locos por mi Habana or Control.

2008 - Control - More commercial and less aggressive than Hablando en serio.
2010 - Trabuco una vez más -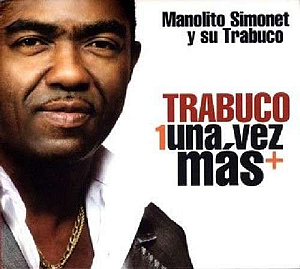 2013 - Sin Freno - Click here to read Bill Tillford's full review.

2018 - La Vida Cambió -

Tuesday, 07 August 2018, 12:53 AM