New Stuff
[hide]
Photos of the Day
[hide]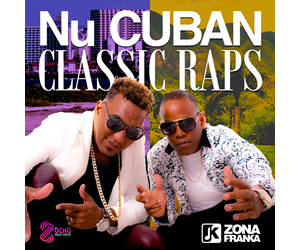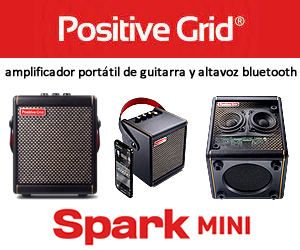 Latin Music School - ISAAC - Higher Institute of Afro-Caribbean Arts

Orchestras for everyone - ISAAC orchestras

The orchestras at ISAAC are open to the school's more advanced-level students. One of the main aims is to foster the emergence of ensembles that are skilled and confident enough to stand on their own two feet, and to this end all our orchestras put on several live, public concerts every year.
If you want to join one of the orchestras at ISAAC, you can come for audition (if you are new to the school) or you can arrange a meeting with the director (if you were already a student during the 2008-09 school year).
To play in an ISAAC orchestra, you will need significant experience in how salsa ensembles operate musically. For those who wish to acquire this experience, we can offer the following:
Training orchestras and instrument classes
By taking lessons in an instrument and simultaneously joining one of the school's training orchestras, you can develop the experience needed to play in one of the ISAAC orchestras.
The training orchestras are made up of at least five musicians (bass, piano, congas, bongos and timbales) and are designed to prepare you to join the school's fully-fledged orchestras. They are run in tandem by two teachers: one specialising in percussion instruments and the other in harmonic instruments. During the year, these training orchestras cover the main styles of Latin music, paying particular attention to the vocabulary, hand signals and ground rules used for playing in a group.
The training orchestras are synchronised with many of the instrument classes taught at ISAAC: piano, bass, tres, salsa congas, bongos, timbales and vocal technique. Because the taught classes and orchestras work on the same repertoire, you, as a student, can:
directly apply what you learn in instrument classes (the pieces of music and the different styles) to playing in a group
solve difficulties you come across when playing in a group by working through them with your teacher in an instrument/vocals class.
So if you are an intermediate-level musician and want to play in a salsa or Latin jazz ensemble, the ideal option is to join a training orchestra and take instrument/vocals lessons too. ISAAC offers this combination at a reduced rate.
Percussion classes
We offer the following percussion classes:
The salsa congas, bongo and timbales classes are synchronised with the school's training orchestras. They work on the same repertoire and are designed to teach you the skills you need to play in one of the school's fully-fledged orchestras.

Bongo and timbales classes are available at this level and several others.
Other instruments lessons
Bass with Felix Toca
Salsa vocals with Yosvany Quiros
Latin guitar-tres with Pedro Luis Carmona
Small percussion instruments with Yosvany Quiros
Salsa Piano with Celine Fabre and Daniel Stawinski
Latin jazz piano with Daniel Stawinski
Saxophone/Flute with Thomas Koenig
Vocal technique with Yosvany Quiros

Theory, harmony and composition
The music theory course is designed to prepare students who want to learn harmony and composition. It will teach you how to read melodies and rhythms, understand musical symbols, write scores and decipher what you hear. You will also learn the different styles of Cuban and Caribbean music and the various forms these take. Every term there is an assessment to see how well students are progressing.
The harmony and composition course covers the tonal and modal harmonies of the 20th century and teach you the rudiments of composition. This course follow on from the music theory course and prepare students who want to go on to learn musical arrangement. As in the case of the theory course, there is an assessment every term to see how students are progressing.
The salsa arrangements course follows on from the harmony and composition course and covers the process of writing music specifically for Cuban musical ensembles.
Saturday, 11 June 2011, 09:01 PM