Lo Nuevo
[hide]
Fotos Del Día
[hide]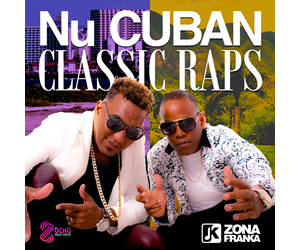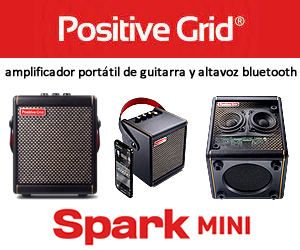 Yuri Nogueira
intrumento/instrument: batería; bongó; timbales; congas
grupos/groups: Issac Delgado, Manolito y su Trabuco, Alain Pérez y Son la Clave, Alain Pérez y su Síncopa
grabaciones/recordings: Alain Pérez: El desafío, Issac Delgado: La primera noche, Manolito y su Trabuco: Marcando la distancia, Manolito y su Trabuco: Concierto Eurotropical I
lugar de nacimiento/birthplace: ?
formación musical/musical background: la ENA
lugar actual de residencia/current residence: Madrid, Spain (España)
Yuri Nogueira (or Noguiera), along with Alain Pérez, Angel Arce, was among the wave of extraordinarily great musicians to come out of Havana Escuela Nacional de los Artes (la ENA) in the mid-90's. Yuri is equally brilliant on drumset, timbales and bongó. While still at la ENA, he played bongó in Alain's student band, Síncopa. Yuri's first professional timba job came when he replaced Carlos Rodríguez in Manolito y su Trabuco in late 1996 or early 1997. Rodríguez played timbales with an added kick drum, but Yuri played drums and timbales together, like Samuel Formell, Piloto, or, later on, Yuri's successor in el Trabuco, Roicel Riverón. Yuri was well integrated into the group by May, 1997 for the recording of the legendary, (and commercially available on both CD and VHS), Concierto Eurotropical, Vol. I. Most timba fans associate the powerful sound of Manolito y su Trabuco with the current monstrous drummer, Roicel Riverón, but before Riverón came onto the scene, Yuri was already tearing it up on the drumset in a way which at least partially paved the way for Riverón's incendiary, bombastic style.
In August and September of 1997, five months after Concierto Eurotropical, Yuri played drums on Manolito's third studio CD, Marcando la distancia. This CD represented el Trabuco's big breakthough into the primera linea of Havana timba bands, featuring the title track, Llegó la música cubana, Tú me recordarás, and Amor matemático.
We don't know how, when, or why Yuri left el Trabuco and if you do, please contact us, but by 1998, Yuri had replaced Andrés Cuayo as Issac Delgado's timbalero, reunited with his old ENA compays Alain Pérez, Pepe Rivero and Georvis Pico. He played timbales and bongó on Issac's La primera noche. We're somewhat hazy on the details that followed. The CD was recorded in Spain in 1998, during which time the whole band was temporarily living in Madrid. We know that by the end of 1998, the band, with Alain, Pepe, Pico, and presumably with Yuri, was again playing live in La Habana. We also know that by March of 1999, Issac had a completely different band, with Yoel Páez on drums, Denis "Papacho" Savón on some of the horn players were living permanently in Spain, including Issac's sister, the corista, Daria Delgado, who had married Alain.
Yuri played congas and bongó on Alain's solo CD, El desafió, and on various other Alain projects including the live band Son la Clave, and a live album with Celia Cruz. He currently seems to be playing mostly Latin Jazz, in a group with drummer Georvis Pico and pianist Pepe Rivero.
Michelle White - martes, 22 marzo 2011, 07:31 pm