Lo Nuevo
[hide]
Fotos Del Día
[hide]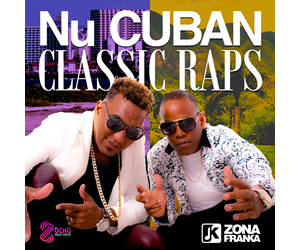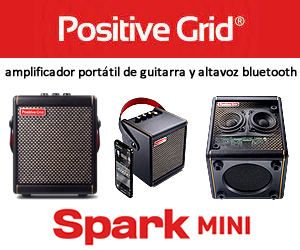 Jorge Gómez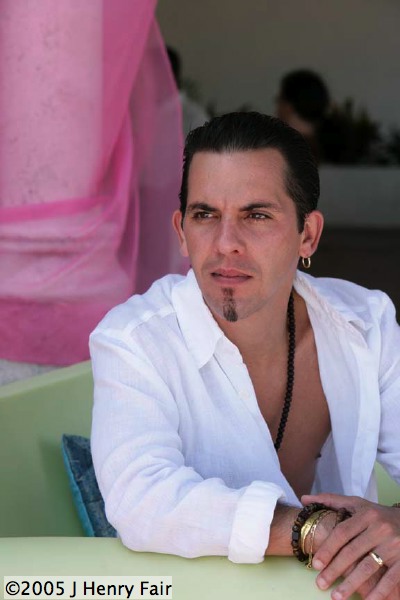 Pon click aquí para una entrevista con Jorge, conducida en el verano de 2005.
2006: Interview with Jorge about Tiempo Libre's third album, Lo Que Esperabas

instrumento/instrument: piano
grupos/groups: Tiempo Libre -- musical director, composer, arranger, pianista; Albita
grabaciones/recordings: Tiempo Libre: Lo que esperabas, Tiempo Libre: Arroz con mango, Tiempo Libre: Timbiando
lugar de nacimiento/birthplace: Havana
formación musical/musical background: Escuela Nacional del Arte
lugar actual de residencia/current residence: Miami Beach
In addition to excellent arranging and co-writing for Tiempo Libre, Jorge is a piano talent to be reckoned with, equally as comfortable with jazz as he is with his main focus, timba. He started Tiempo Libre as a side project (something to do with his "free time") in 2001 while he was playing for Albita. As the group started to get more concerts and pick up momentum, he took a leap of faith and made TL his full-time project. The risk turned out to be a fruitful one -- with a new album out in May 2005 and lots of concerts booked, Tiempo Libre is turning out to be the little side project that could.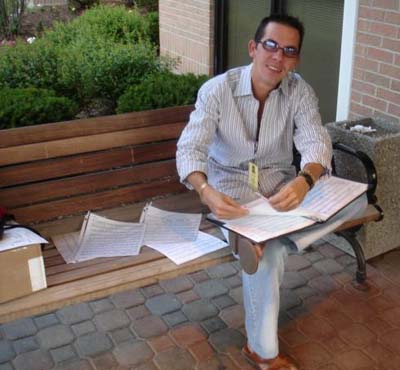 The busy musical director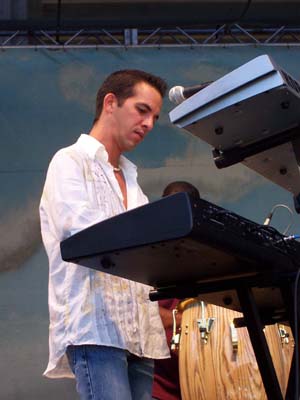 California 2004
Michelle White - martes, 22 marzo 2011, 07:31 pm