New Stuff
[hide]
Photos of the Day
[hide]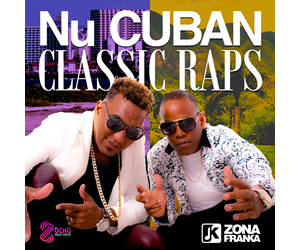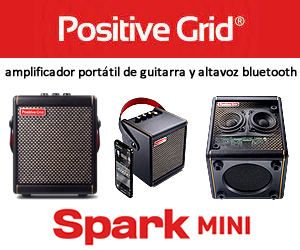 Duniesky "El Cuba" Barreto Pozo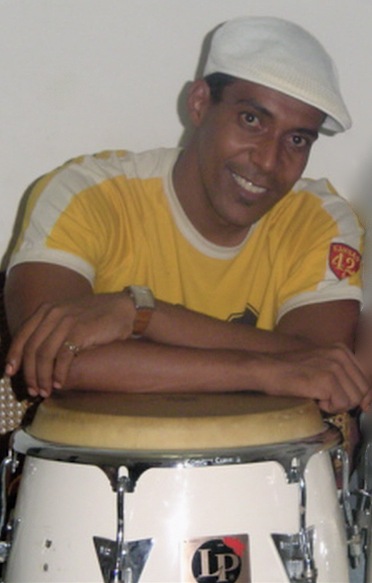 intrumento/instrument: congas/tumbadoras
grupos/groups: Pupy y Los Que Son Son, Bamboleo, Frank Delgado (trovador)
grabaciones/recordings: Pupy y Los Que Son Son: Tranquilo que yo controlo, Soneros All Stars: La timba soy yo, Lázaro Valdés: De Tal Palo...Tal Valdés, Bamboleo: ñño!, Bamboleo: Ya no hace falta, Frank Delgado: úlitma grabación, Rolo Martinez: Para bailar mi son
lugar de nacimiento/birthplace: Born in La Habana, but grew up in Matanzas
formación musical/musical background: Escuela de arte in Matanzas, elementary level; Escuela Nacional de Arte in La Habana, graduated in 1993.
lugar actual de residencia/current residence: La Habana (Centro)
Both of his apellidos are those of legendary congueros, Ray Barreto and Chano Pozo -- although it's a coincidence, there's no doubt that Duniesky himself is a brilliant conguero in his own right. The Bamboleo rhythm section he's been a part of for several years is one of the tightest and most explosive in all of Timba. Duniesky's musical education began at a very young age in Matanzas, where he heard rumba every day and tagged along to all his father's gigs with Orq. Bella Union; his father also introduced him to jazz, and encouraged him to create his own style. He followed this advice closely, and it's evident in the rumba- and bata-influenced tumbaos he composes for specific songs in Bamboleo. No doubt he started developing this skill during his studies at la ENA, where he played in a conjunto de percusion with fellow timba congueros Tomasito Cruz and el Toro (Jorge Castillo). [Kevin Moore, Lara Greene]
June, 2007 - Duniesky is now playing with Pupy y Los Que Son Son!
2005 - During the period between Bamboleo and Pupy y los que son son Duniesky kept busy as an independent musician playing as a guest artist with various groups. He was invited by Lázaro Valdés to record the DVD "Knock-out" with Bamboleo and Manolito y su trabuco. Shortly thereafter he became part of the Buena Vista Social Club under Pio Leyva where he had the honor of accompanying some of the great figures of Cuban music, such as Amadito Valdés, Teresa Garcia Caturla "Tere", Barbarito Torres and many others.
July 2004: The latest on Duniesky is that he left Bamboleo earlier this year to pursue other musical interests. His most recent activity was an album recording with trovador Frank Delgado. In addition to timba, Duniesky has interest in jazz and fusion, so watch for new projects by this innovative musician.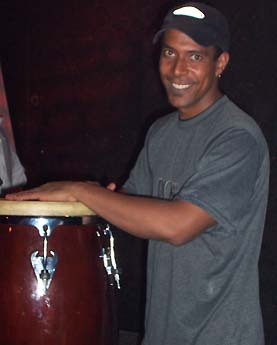 Photo by Lara Greene
Michelle White - Tuesday, 22 March 2011, 07:31 PM