New Stuff
[hide]
Photos of the Day
[hide]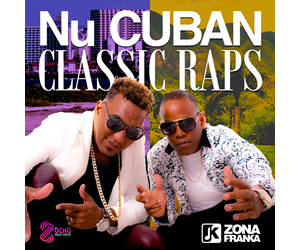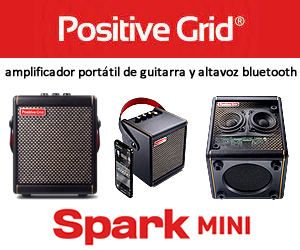 El Pikete

UPDATE!! - This album has been reissued on April 3, 2008. It is now identified by the initials 'E.C.' for 'Edición Coleccinista' (Collectors Edition) after the title. It features new audio processing with much improved low-frequency response and updated liner notes. This live album captures El Pikete's first and original line up, with Michel Clavo from Havana Power Band on lead vocals and José "Pepito" on piano. A live timba collector's must have.

---
"Timba de Primera Toma" means that each song on this record was recorded live -one take with no overdubs. One take was all EL PIKETE needed to throw down their intense grooves and rhymes. While everyone is anxious to hear their first studio album, we wanted to go ahead and capture that raw feeling that only a live concert can provide. A recording that would allow you to experience their sophisticated sound. Special thanks to all the hard-core, West Coast timberos that helped our grass-roots efforts to make EL PIKETE happen in our town. Lo que queremos es TIMBA y gracias al PIKETE la disfrutamos. Total time: 48:27 (mm:ss). Album includes cover art and liner notes.
---
Esta agrupación surge de los deseos de expandir la musica cubana en los Estados Unidos y el resto del mundo. Su nombre se considera un cubanismo, y significa la unión. Se basa en los matices de grandes agrupaciones cubanas como Los Van Van, Manolito Simonet y su Trabuco y Pupy y los que Son Son. Se rescata la sonoridad charanguera al incluirse el violín como parte de la cuerda de la agrupación, y se logra un sonido renovador y netamente cubano. Sus integrantes son músicos profesionales, todos cubanos provenientes de grandes orquestas como Team Cuba, Manolin El medico de la salsa, Paulo FG, Dan Den, etc.... El repertorio esta compuesto por temas de la musica cubana moderna, llenos de nuevas tendencias y en hechos pensando en el bailador. Esta influenciado por géneros como el songo, el mambo, el son montuno y la timba. A esto se une un sentido comercial debido a que el grupo radica en Miami y tiene enfocado su trabajo a todo el público de Latinoamérica y el mundo en general. Los temas inéditos del grupo son compuestos por José (Pepito) Montes, Jorge Carlos y Jeáns Valdez; compositores de la propia orquesta. Forman parte de la primera producción musical de El Pikete. Los objetivos de El Pikete es defender la musica cubana y llevarla a los más altos niveles de popularidad.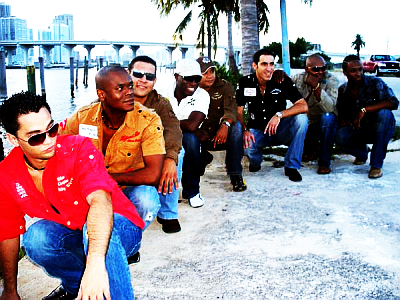 Mensaje del Grupo: A todos nuestros amigos les damos un gran saludo y los invitamos a apoyar nuestra musica y nuestras buenas intenciones de hacernos sentir en el corazón de todos los cubanos del mundo.
El Pikete is on fire! The band which consits of an all star lineup of timberos who played in Cuba's elite bands such as Team Cuba, Paulo FG, Manolín, and Dan Den are lighting up Miami's dance floor's night after night with all those timba classics we love such as Locos por mi Habana, De la Timba a Poggoloti, and Yenis' Los dejamos llevar. Not only are they performing great covers with their own kick, but they already have their own orignal tracks which have everything you would expect from this elite group of musicians. You can catch El Pikete every Friday and Saturday at La Makumba night club with one goal only, as the band says "VAMOS A LLENAR A MIAMI DE TIMBA" (they are here with the task of giving life to timba in Miami!) This band not only consists of veterans such as Michel Calvo and Alexis"Mipa"Cuesta who have already marked their names on timba history; but a group of three young talented artists who are only in their 20's. José Montes (21), Honey (23) and J.C. (23) bring a great mix to the groups sound by bringing the influence of the younger generation of young timberos to an already jamming veteran cast. Pepe Montes (a.k.a Pepe Salsa) who is only 21 years of age was already a member of Paulito's elite in Cuba, he was also Paulito's right hand in his last production of Un Poquito de todo, this young pianist/producer/songwiter brings promise to Miami's timba future with already a hell of a resume behind him. Honey, the youngest timba diva in Miami, shares lead on El Pikete's vocals alongside Michel Calvo which make a great tag team. She was a member of Sello L.A and Colé Colé. Honey brings that timba spice we are use to seeing from those timberas we all love. She brings beauty, charisma, attitude,and a hell of a of voice to the group. J.C.. is another key component of the group. He is the man behind the strings, J.C. gives El Pikete the charanga influence which so many timba bands have. In conclusision, El Pikete's recipe is a hot one, it is an all star cast of established and emerging timberos who do not have a figurehead in the group, but instead their own all star cast. They want to be known as your Pikete, our Pikete! If you are in Miami dont miss out on the opportunity of watching this great new band live. They are truly a blessing to dancers, and as I like to say to the few and the proud timberos of Miami. Como los dijo Michel Calvo "EL QUE LA LLEVA, LA LLEVA" and this band definitely has it!

Kevin Moore - Monday, 06 May 2013, 05:43 AM