Lo Nuevo
[hide]
Fotos Del Día
[hide]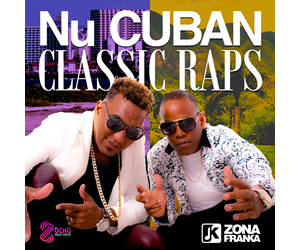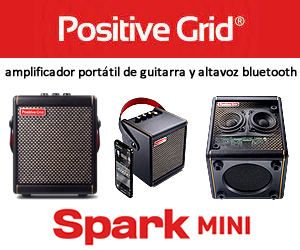 Canela Interview with WPR Magazine
Canela Interview with Melena of World Percussion and Rhythm Magazine

The following is a from an interview and article done by Melena of World Percussion and Rhythm magazine. This was originally published in their Summer 2011 edition, and the text portion (the original includes photos) is reprinted here with their kind permission. World Percussion and Rhythm Magazine is an excellent print magazine that is also available on the web. As they explain it: "World Percussion and Rhythm magazine brings you the best of the vibrant and richly varied global drum scene, from Babatunde Olatunji on the cover of our first issue (July 1996) to 25 countries, 35 states, hundreds of interviews, articles and music from the heart of the drum.
Their website is http://wprmagazine.rhythmacademy.com If you are interested enough in the music to be reading this page, you should also add them to your regular diet if you aren't reading them already.
Interview and Transcription by Melena
CANELA – The Flavor of Cuba!! - "Canela has Flavor, has Sweetness, has Oshun, the Goddess of Grace, Love and Honey!"
The following interview is with Zoe Fuentes, one of the founders of Canela.
WPR: Your sister Giselda, brother Jesus, and yourself founded Canela in 1989. When Canela first started out, was it all women except for Jesus?
Fuentes: Canela was an original idea of mine and founded by me along with the female musicians that I worked with in La Banda Nacional de Conciertos.After this initial idea began, Jesus began collaborating with us on the musical repertoire. That's when Jesus and Giselda joined the project and the idea began to take off. Canela has always been an all female group with the special participation of Jesus Fuentes, who is our Musical Director. Jesus is an excellent and
prestigious musician, internationally recognized for his work. Canela has been especially blessed with the valuable work of Jesus. That's why the three of us are the founders, beginning with my initial idea, which at first seemed crazy. But now I think Canela is the sweetest idea that has been created. Canela, which is nothing more than the flavor of Cuba!
WPR: Would you say it's true that besides Anacaona in the 30's, there were not that many female musicians and/or groups until the late 80's? There were female musicians, but not like there are now. Wouldn't this make the plentitude of female musicians that rose in the 80's and 90's in Cuba, a New Generation of Women Musicians? Can you elaborate on this issue for us?
Fuentes: Besides Anacaona, there were not any female groups in Cuba until the founding of Canela in 1989. So, we are the pioneers of the New Women's Movement of Cuban Popular Music. There has always been a large quantity of women musicians studying in the School of the Arts. However, they would specialize in programs and classes that were focused on classical training and they would not specialize in instruments that were used in popular musical genres. For example, I have a degree in Oboe and am a Solo Artist in Opera, Ballet, Symphony Orchestra, and La Banda Nacional de Conciertos (The Nation's Concert Band). I am also a professor at the "Instituto Superior de Artes". In Canela, I play the Timbales and I'm also the General Musical Director. In 1988, I found myself working with some young musicians with La Banda Nacional de Conciertos de Cuba. It occurred to us that we wanted to incorporate popular music in the repertoire. It was a tremendous amount of effort, because we had to start from scratch. We had to study instruments like the Timbales, Congas, Bongo, and Bass. At that time there were no women playing those instruments. We received professional advice from instrumentalists to whom we will be eternally grateful, because among other things, they believed in our project. We were also fortunate enough to receive guidance from Master teachers such as Tata Güines, Changuito and Carlos de Puerto (Irakere's Bass Player). So, that's how Canela came about to make it's debut on August 20, 1989 in an activity at the University of Havana. Thereafter, television, radio, newspapers, and other forms of media took on the responsibility of exposing our group worldwide. It's because of Canela, that other women musicians became enthusiastic about creating their own groups. That's why Canela is recognized as special. We are the FIRST FEMALE GROUP OF THE NEW GENERATION OF CUBAN MUSICIANS!!!
WPR: How is the group presently? I notice that you have integrated male musicians in the band, like your drummer?
Fuentes: The men who have participated and collaborated with us, are exceptional players whom have been invited as special guests. Canela continues being an all women's group, with the special participation of Jesus Fuentes.
WPR: Where were some of your first performances and tours?
Fuentes: Canela's debut was August 20, 1989 in a special activity at the University of Havana, Cuba. Canela's first concert of magnitude was held at the National Museum of Music. It was also recorded on Radio Rebelde, which has a national and international audience. From the outset we were accepted and the interest of Canela's music spread. We were also among the first to participate in the most important concert presentations, The Pan American Games of 1990. Canela's first international tour was in Germany, 1992, which was a resounding success. From that moment on, a long and successful international career began for the group where we have visited countries such as Germany, Japan, Switzerland, Belgium, Holland, England, France, Greece, Turkey, Finland, Norway, Italy, Sweden, Denmark, Senegal, and Mexico. We also toured the We also toured the Caribbean: Martinique, Guadeloupe, Grenada, Dominica, Cayman Islands, Barbados, St. Kitt and Nevis, Saint Vincent, Grenadines, Santa Lucia, and Jamaica.
WPR: Does Canela record original compositions?
Fuentes: Canela performs original music written especially for the group from talented composers such as Jesus Fuentes, Julito Valdes, Efrain Rios, Jerry Spartacus, Luis Manresa, Octavio Rodriguez, and Eddy Gaunafte among others. Of course, our arrangements are very innovative and influenced by musicians such as: Miguel Matamoroes, Carlos Santana, Moises Simon, Rafael Hernandez, Sergio Mendez, Cesar Portillo de la Luz, Kool and the Gang and always with the vision of Canela, the flavor of Cuba. Canela's Discography includes the albums Cien Lindas Cubanas (Artex-Network), Llelo el Momento (Welwurden Records), Echate Canela (Ton Ton Records), Pegando – Live en La Zorra y El Cuervo, Jazzeando A Lo Canela, and De Fiesta (Fuencane Productions). Our most recent musical production is De Medio Lao with the label Colibri in 2009, which was produced by Joaquin Betancourt who is a Latin Grammy winner.
WPR: What a great experience to share the stage with Miriam Makeba!
Fuentes: In our repertoire, we have a hot Cuban version of Pata Pata, Miriam Makeba's hit song. In 2005, the artist came to Havana as part of her world tour. She heard our version and was fascinated with the arrangement and interpretation of Canela. She herself asked and invited us to her concert at El Teatro Astral. At the end of her concert, Canela played the arrangement of her song, as she joined us for the Grand Finale of Pata Pata in Cuban and Canela's style. It was one of the most beautiful experiences that Canela has had during our long artistic career, and because of it we won a grand prize!
WPR: Giselda participated in a play with the company of Dr. Dante. Is she an actress as well? She is so talented. Tell us about that.
Fuentes: In 2003, Canela was invited to participate in a play by the Company of Doctor Dante. He manages the prestigious Danish playwright Nicolai Cedrjhomy. The play was held at the Tivoli Garden in Copenhagen. We had previous intense rehearsals in Havana. Since the director came to Cuba, we we music. We had photo sessions with wardrobe especially designed for the play, acting classes, and body expressions. All of the musicians were involved. But, apparently due to the playwrights' experience, he taylor-made his castings based around the talent of each individual musician. When he returned to Denmark, Nicolai was clear with what he wanted each individual to do. That's when Giselda was chosen for acting and being a key figure in the play. In addition to an extensive monologue in English, she was to play the violin at the beginning of the second act. Besides playing bass in Canela, she also has a degree in Violin and is a musician for La Orquesta Sinfonica Nacional de Cuba. But all the musicians had an enriching experience, especially Jesus who did all of the arrangements and was also an important member of the play.
WPR: When did you incorporate Batás into the group?
Fuentes: Canela is always in constant movement, change and renewal. We are always in ascending development! The musicians that are present members of Canela all have been extensively prepared, multi-talented and integral members. This is due to the level of perfection that Cuban musicians of this new generation have. It also depends on the demands of the musical and general of the musicians have a background in Folklore music ranging from dance to the interpretation of traditional instruments and have ventured into Rumba. So we introduced Batás songs fused with jazz. The acceptance has been tremendous!
WPR: What are your future plans for Canela?
Fuentes: We are preparing for our Jazz album as well as being immersed in preparing for a big tour all around Cuba and organizing our international presentations. We are also organizing a big concert for the group's Anniversary with invited guests.
WPR: As the new generation of women musicians, what advice can you give to younger musicians coming up?
Fuentes: My advice is the following; The key to success is constant study! Knowhow to listen to your colleagues on and off the stage. Work on feeling like a family pursuing the same goal. Work intensely, but with love and passion. Respect the music and musicians and most importantly, the public! In our case, it is a prerequisite for being a musician in Canela today, tomorrow and always!
Canela Members:
Zoe Fuentes Aldama - General Director, Timbales
Jesús Fuentes Aldama - Musical Director
Giselda Fuentes Aldama - Administrator, Bass
Roselín Bey Alexander Matos - Drums
Ivette González - Congas
Maria Isabel Sánchez Villegas - Keys
Yuleidi Sosa Blen - Vocals and Batá
Isis Estrella Soto Benavides - Vocals and Minor Percussion
Yaila Karell Lay - Flute (Grandaughter of Rafael Lay).
Contact: Zoe Fuentes: fuencane@cubarte.cult.cu (537) 8795666
Jesus Fuentes: jfaldama@yahoo.es
WEBSITES: HYPERLINK "http://WWW.ACTIWEB.ES/CANELACUBA"
WWW.ACTIWEB.ES/JESUSFUENTES
World Percussion and Rhythm • Volume XII
martes, 06 agosto 2013, 09:14 pm