Indice - Table of contents
New Stuff
[hide]
Photos of the Day
[hide]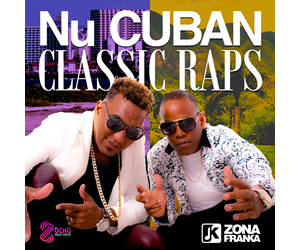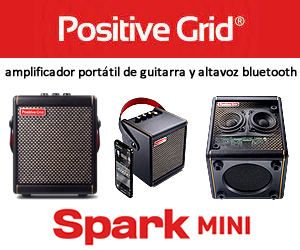 SpanishEnglishConcert reports - Buena Fe @ Miami-Dade County Auditorium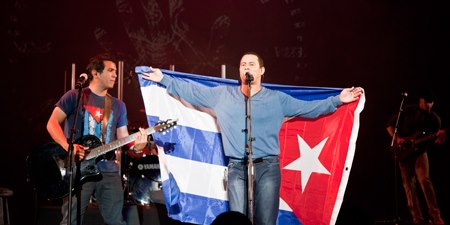 Buena Fe @ Miami-Dade County Auditorium
Photo courtesy of Buena Fe (Página Oficial)
Another milestone has been passed in the history of Buena Fe. They performed Friday the 22nd of February 2013 for a crowd of 2500 at a sold-out Miami-Dade County Auditorium, proving that they are loved by thousands of people on both shores. Thank you to Blue Night Entertainment for having the fe that they would be able to fill such a large venue. Blue Night Entertainment know their business and with great professionalism they did an amazing job of making sure that it was an event worthy of the fans and the band.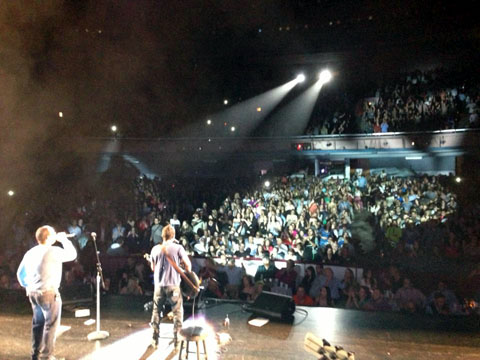 Buena Fe @ a sold-out Miami-Dade County Auditorium
Photo courtesy of Javier Otero
I wasn't able to attend the concert, so you may wonder why I am writing a report. Via Buena Fe (Página Oficial) at Facebook I, like thousands of other fans around the world, was able to follow the events throughout the week leading up to the concert. To summarize, on Monday the 18th Israel and Yoel were met upon their arrival at the Miami airport by reporters from Telemundo and Mega TV to whom they provided interviews. That same evening they appeared on "Esta noche tu night" on Mega TV. While in Miami they also visited the Latin Grammy Academy, where I hope we will soon see them listed as award winners for the new CD "Dial".
On 21 February 2013 they appeared on CNN Español's morning show "Café CNN". It was somewhat amusing to fans since CNN figures prominently in the song "En cueros" from the 2008 CD "Catalejo". The interview started out well enough with Carlos Montero asking about the new CD. But then, rather than letting them perform a number from "Dial", he asked about censorship and what had happened in the case of the video "Ser de sol". Yoel answered but Carlos kept pressing the point. Unfortunately, CNN runs on a tight schedule and Carlos ended up interrupting Israel to tell them they only had 30 seconds left to sing something, so they managed about 2 sentences from the coro of "De proa a popa". Fans were not happy about this. My personal advice to CNN: Carlos, if you want to talk politics, show a little respect and give them 10 minutes next time so they can address your questions and still have time to sing something for their fans. What delighted fans about the CNN appearance, however, was that Israel and Yoel took a moment on-set but off-camera to sing the CNN verse from "En cueros". This was a classic moment and just couldn't have been more perfect. The video is at Buena Fe (Página Oficial).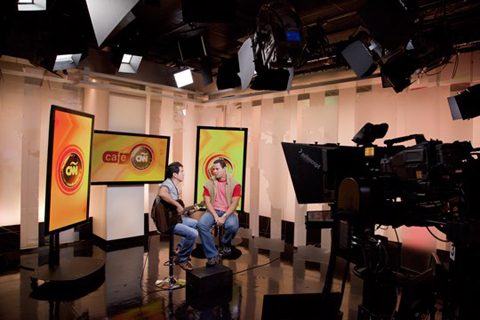 Buena Fe on Café CNN
Photo courtesy of Buena Fe (Página Oficial)
Los Buenos de Buena Fe arrived in Miami the 21st and joined El Duo, and finally the long-awaited concert day arrived. The great thing about Buena Fe's Facebook page is that it is so active with fans interacting on a daily basis with the band and with one another, without limitations of national boundries. Reading their comments about the concert illustrates so clearly the role that the music of Buena Fe has had in the lives of so many Cubans living on the other shore. You see over and over again the pride that Buena Fe inspires in Cubans as representing the best of Cuba. At their concerts they put Cubans back in touch with their roots and songs such as "Cada país", "Despedida" and their version of Frank Delgado's "La otra orilla" provide healing from the pain of separation that so many in the Cuban diaspora feel. And finally you also read in the comments about how down-to-earth, friendly and humble they are despite their success, when they meet face-to-face with their fans.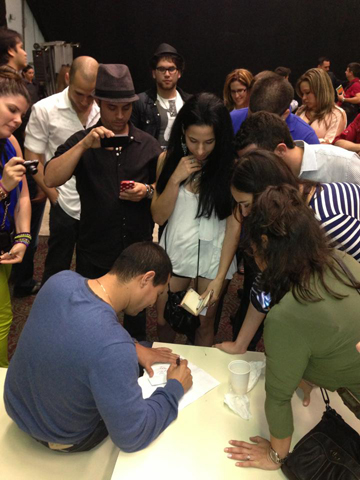 Israel giving autographs after the concert
Photo courtesy of Javier Otero
Since I wasn't at the concert, I took the opportunity to interview Javier Otero of Blue Night Entertainment to get a real behind the scenes look at that night. The playlist for the concert is at the end of the interview.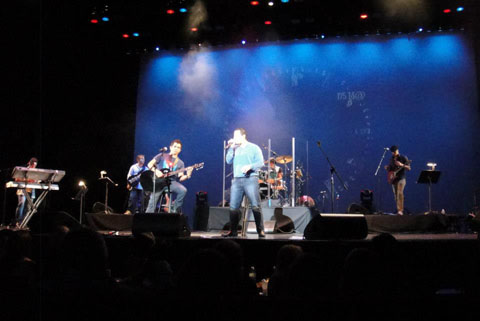 Buena Fe in Miami
Photo courtesy of Líen Álvarez
Miami-Dade County Auditorium is a very big venue. Was there any moment when you had doubts that Buena Fe would be able fill it up?
It is indeed a big theater, prestigious, many international artists have performed there and from the beginning we wanted to do it there because in the two previous presentations of Buena Fe in Miami they had played in small theaters and of course it was a challenge for Blue Night Entertainment to present Buena Fe with total success and we did.
Always in every concert there is a measure of uncertainty, but just the passion for what we do and our trust in the artists who bet on our determination and commitment, make it so that nothing stops us and obstacles are overcome, is how we at Blue Night Entertainment make a difference.
Tell us a little about the show. The group Luyano Band opened the concert.
We wanted Luyano Band to open the concert, because they are a group of young Cuban musicians living in Miami, who are very talented and make extraordinary music (World Music) that we thought it was necessary for the audience who attend these types of concerts to hear. The audience was satisfied, because opening this concert was a difficult task since people came to listen to Buena Fe, but they found something so wonderful that they were not allowed to leave the stage.
Descemer Bueno participated as well?
Descemer recorded a duet with Buena Fe entitled "Ser de sol". The song is beautiful, there's also a video, and taking advantage of the fact that Descemer was in Miami, we invited him so that his voice would be heard at this concert. Descemer Bueno is a musician and producer of great genius, and without a doubt he lent some charm to the night, the audience cheered when Israel presented him and started singing.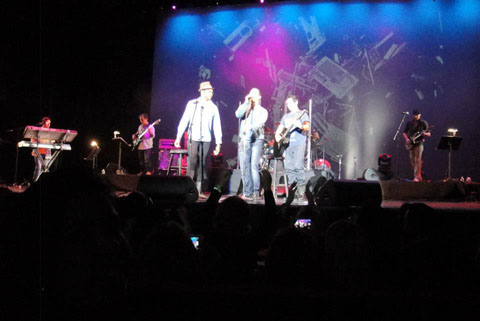 Buena Fe & Descemer Bueno in Miami
Photo courtesy of Líen Álvarez
Blue Night Entertainment gave Buena Fe a commemorative plaque for their 15 years. Did this take place during the concert?
That exactly what happened. We surprised Buena Fe during the concert with a recognition of their musical career and essential contribution to the arts and lyrics, during these 15 years; a gold album with the covers of their 8 CDs. Les Urdanavia also wrote and read some very moving comments which she gave them as a framed gift. The night was full of emotions; there were screaming, crying, happy people. Buena Fe closed the concert with "La otra orilla" carried on a sea of ovations.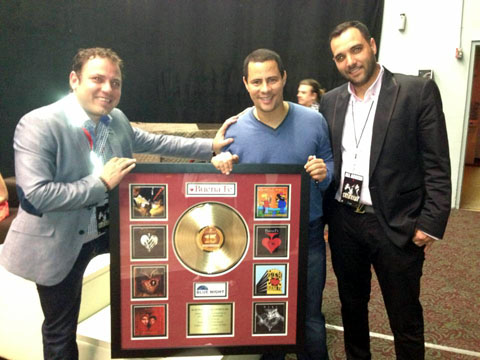 Blue Night Entertainment presented Buena Fe with a gold record
What plans does Blue Night Entertainment have for other events soon?
Blue Night Entertainment has been growing steadily, we have more than 10 years of experience in the music industry. There have been mistakes and we have learned from them, but most important is that artists trust our company, and it is reassuring to see that more and more artists have a desire to work with us, people who believe in what we do.
This year is crucial. We started with Buena Fe and as every year we have the U.S. tour of La Charanga Habanera, Gente de Zona, Polito Ibañez, Los 4, Osmani Garcia, Vocal Sampling, El Yonki. Also in the U.S. we are preparing various concerts with Anglo artists and other artists in Latin America that due to the complexity of the contracts we cannot mention at this time. This year we started the digital distribution of CDs of various artists from our catalog. In November is the much awaited Latin Grammy ceremony, and this year we want to submit the CD "Dial" by Buena Fe and also the new album by Gente de Zona. There are other projects for which the ideas have not yet materialized, but surely you'll have the scoop.
I thank you for your support, thanks for the interview.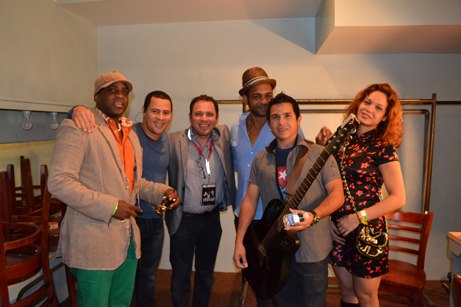 Buena Fe with Blue Night Entertainment and Descemer Bueno
Playlist
Radio Progreso
Acompañame
Pi 3,14
Afuera
Popurri Baladas
Catalejo
Era m i aire
Como el Neandertal/Ojeo
Lastima & Tras tus pies
Volar sin ti
Ser de Sol
Pleiesteichon
La culpa
Miedos
Libre
Popurri de Rock
Popurri Pachangas
La otra orilla
Tuesday, 06 January 2015, 12:41 PM