New Stuff
[hide]
Photos of the Day
[hide]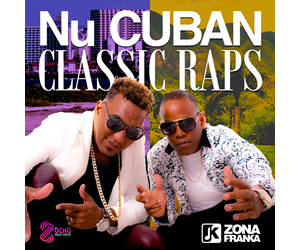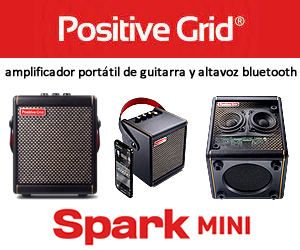 Concert Report - Sin Mirar Atrás - Azúcar Negra Turns 6
by Michelle White - Copenhagen - April, 2004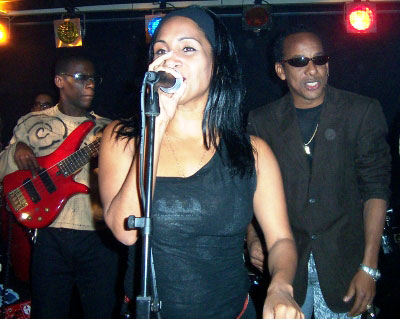 April 7 2004 - Azúcar Negra's Birthday Concert at Sabor Latino
I was lucky enough to be at the concert in Copenhagen when Azúcar Negra celebrated their 6th year anniversary. I'd like to say it's because at Timba.com we know everything and planned it that way. But the truth is, I'm a timba geek and I do things like travel 6 hours to see a major timba band in concert. I saw them last year in Stockholm and have been very curious about the band after the recent personnel changes, and I just couldn't wait for them to come to Sweden in May.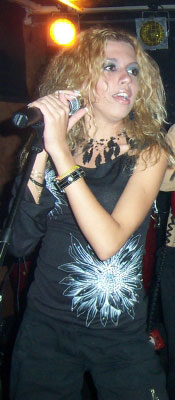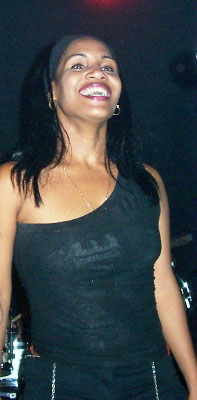 Ailyn and Biunaikis are the new ladies of Azúcar Negra
I've heard good things about the new singers and can only agree. In addition to being gorgeous, they both have powerful voices. If you have heard the song A La Negra Le Gusta, which has been popular in Havana for quite some time now, the voice behind it is Ailyn. She's only 18 but has a very mature voice that fits well into the style of Azúcar Negra. This is her first international tour. Biunaikis has toured internationally before. She did a great job of developing a rapport with the audience. At one point she invited a guy up on stage to dance, so start practicing your tembleque gentlemen in case you're the lucky one.
The show started with Andar Andando, and as usual I can't remember all the songs. During the first set they also sang Loco Por Ti which was started by Radamés and then taken over by Jorge. I think this is definitely a favorite of mine from the new CD. They are selling the CD at the concert, so take a little extra money with you and be the first on your block to own Sin Mirar Atrás.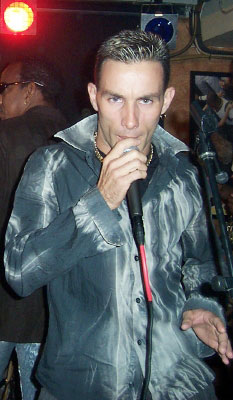 Radamés - don't miss his tembleque ladies
Also from the new CD they did Vengo de Estreno, which has been available at MP3.com previously. It was sung by Ailyn. They ended the first set with was followed by an homenaje a los grandes, which was a medley of Polo Montañez, Compay Segundo and Celia Cruz. At the end of the medley the lights suddenly went out and Sabor Latino brought the band a bottle of champagne complete with sparklers burning. But with the lights out I couldn't get a decent picture much to my distress.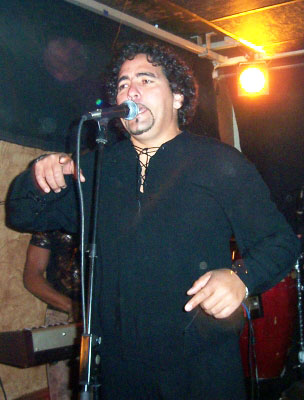 Jorge 'Yoryi' Arregoitia
The other new singer since their last European tour is Jorge Arregoitia who replaced Alexei Moisés Sánchez after the recording of the new CD. They started the second set with Sin Mirar Atrás, the title song from the CD on which Jorge sings lead. He has a very nice tenor and started the song as a ballad, but then the timba kicked in and everyone was dancing. He invited the ladies up on stage and things got pretty hot..."ay compórtate!" As an interesting side note, this song was arranged by the bass player Adalberto Dominguez who also happened to arrange Andar Andando, the title song of their first CD. He seems to have a knack for doing title songs.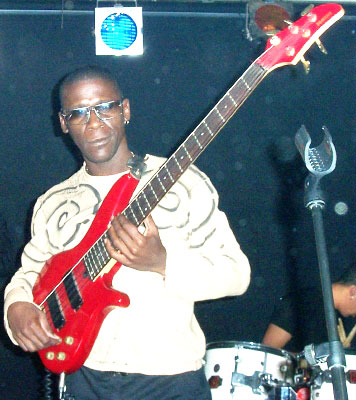 Adalberto 'El Bamba' Dominguez
They also performed A La Negra Le Gusta during which Limonta joined in on vocals, and Tres de Azúcar y Dos de Café, another song that has been around at MP3.com for a while. It was sung by Biunaikis who had a great interaction going with the audience. One of the great things about Cuban bands is their improvisation and spontaneity. It really makes you feel like the band and the audience develop a personal relationship. As the song went on it morphed into a song for Eleggua and then into Happy Birthday (for Azúcar Negra) and even a bit of El Baile De Azúcar and finally back into Tres de Azúcar y Dos de Café.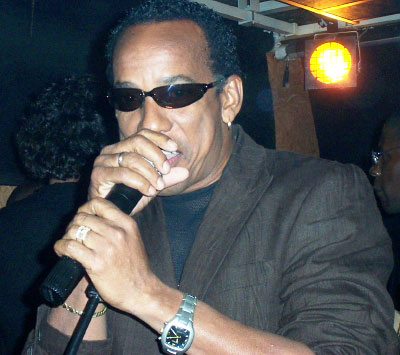 El Maestro Limonta cantando
At the end of the concert the audience started yelling "otra, otra" and the band didn't even get to leave the stage. They gave the audience what we were asking for with Yo No Me Parezco a Nadie, sung by Biunaikis, with its signature tumbao and mambo, and unfortunately that was the last song of the concert.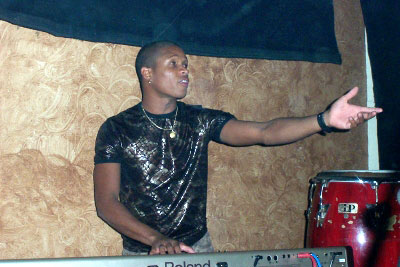 Ricardo Ortega tumbando
So the concert was over, but the night wasn't over yet...have I mentioned los metales?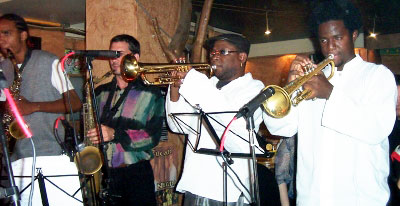 Los Metales de Azúcar
Well I couldn't resist the apodo. First, the music: they nailed the mambos, and as the evening went on I found myself once again impressed by the musicianship. For example, despite being only 19 Regis Alberto Molina is section leader and plays both the alto sax and keyboard.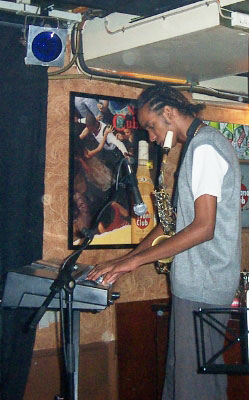 Sax and teclados
But most important of all...he can dance! Yes ladies, the men of Azúcar Negra dance, and they dance well. I was fortunate enough to get to dance with Regis and with Luis Angel Palomino, and in a rueda with los metales and even with Limonta himself! So don't go home right after the concert. Stay and dance with the guys. They can do it all: casino, rueda, son, reggaeton. I'm looking forward to seeing them again in a month when they come to Sweden. ¡Azúcar!
Tuesday, 22 March 2011, 07:31 PM