Lo Nuevo
[hide]
Fotos Del Día
[hide]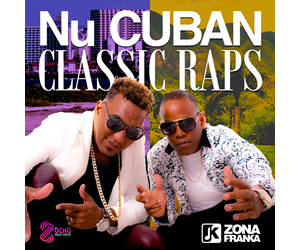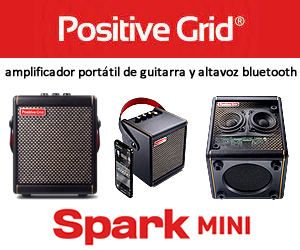 On The Road with Azúcar Negra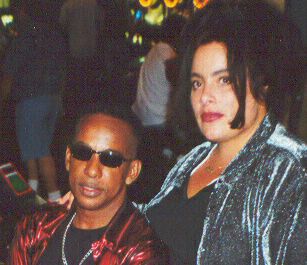 "Endúlzate la vida con Azúcar Negra"...sweeten your life with Azúcar Negra...is what this HOT Cuban band is all about. Created in April of 1998, Azúcar Negra made their debut performance at the Palacio de la Salsa where they were invited to participate as the opening act for Los Van Van.
The leader, musical director and founder of this sizzling salsa band is one of the most sought after composers in Cuba, Leonel Limonta, Azúcar Negra is gaining popularity and is considered to be one of the hottest new timba groups to come out of Cuba. Lead singer Haila María Mompié, (formerly of Bamboleo), and one of Cuba's most popular female vocalists is charismatic with a strong delivery and has an excellent dialogue with her audience.
Azúcar Negra visited the United States and Canada in June and July of 2000. They arrived in Los Angeles on Tuesday, June 20th. The next evening they played for a capacity crowd at El Floridita Restaurant along with local band Johnny Polanco y su Conjunto Amistad. Both bands bought the house down. After playing on Thursday evening at Steven's Steakhouse, the band went on to Universal City's Rumba Room to another packed house of locals and tourists, no one could stay in their seat that night.
All of the band's songs are written by Leonel Limonta, famed composer of many of the greatest hits of Charanga Habanera, Bamboleo, Issac Delgado and many others. The musical arrangements, delivered by alto saxophonist Andel Labori Furones and bassist Adalberto Dominguez Iriarte, are clever and exciting, and the songwriting is nothing short of brilliant.
This was Azúcar Negra's first trip to the West Coast, Canada, and Las Vegas where they played a 3-night stand at the legendary Motown Cafe in the Hotel New York New York . The next stop was The Big Apple, where they had made their first U.S. appearance in 1998. They played two nights at SOB's in Manhattan before concluding the tour in Montreal, Canada.
I was fortunate enough to see all of the performances in Los Angeles and Las Vegas and to hang out with the band throughout their Western U.S. adventures. It's now two months later, and I still can't stop talking about them. Their contagious choruses and melodies are implanted in my brain and I sing them during the course of my busy days. The whole experience struck a very personal chord with me. Although I'm a Cuban musician myself, and have been surrounded by this music since birth, I've yet to fulfill my lifelong dream of going to Cuba. But hanging with the incredibly charming and talented young musicians who make up Azúcar Negra, and rooming for a period of time with Haila, has been almost like being there. I feel as if I am part of a very unique family and I miss them more than I can express in words. In addition to bringing music they brought compassion, sincerity, and love of our American culture and people. This is not just a special group of musicians, this is a very special group of people, and I can't wait to see and hear them again, in the U.S. and Cuba.
Thank God for Kevin Moore, (also of timba.com), who introduced me to Leonel and for the miracle of email which has allowed me to continue to stay in communication with Limonta and the group.
martes, 22 marzo 2011, 07:31 pm