New Stuff
[hide]
Photos of the Day
[hide]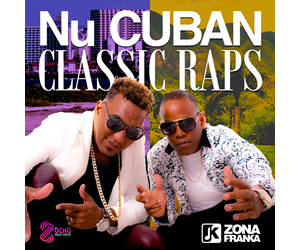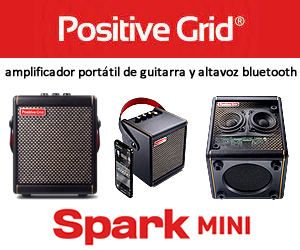 Aramis Galindo

instrumento/instrument: voz/voice
grupos/groups: Aramís y su Big League, Adalberto Alvarez y su Son
Team Cuba
grabaciones/recordings: Aramís Galindo: Esto tiene cohimbe, Juan Ceruto: Gracias Formell, Adalberto Alvarez: Jugando con candela, Issac Delgado: La fórmula (como corista), Julio Padrón: Buenas noticias, La Rumba soy yo, El Tosco: De allá pa'cá
lugar de nacimiento/birthplace: ?
formación musical/musical background: ?
lugar actual de residencia/current residence: La Habana
One of Cuba's most respected lead vocalists, Aramís has been a part of almost every notable all-star production in recent years. He was the principal vocalist on many of Adaberto Alvarez' biggest hits and now has his own group.
homepage: http://www.musica-cubana.net/en_Aramis_Galindo.htm
European Tour Dates 2003
Samstag 20/ Sep/ 03 Travemünde Helsinki 24.00 abfahrt
Sonntag 21/ Sep/ 03 salida de Havanna
Montag 22/ Sep/ 03 Havanna -PARIS-HELSINKI flight 16.25 arrive
Helsinki
Dienstag 23/ Sep/ 03 Finland
Mittwoch 24/ Sep/ 03 FINLAND
Donnerstag 25/ Sep/ 03 FINLAND
Freitag 26/ Sep/ 03 FINLAND
Samstag 27/ Sep/ 03 FINLAND
Sonntag 28/ Sep/ 03 FINLAND
Montag 29/ Sep/ 03 FINLAND
Dienstag 30/ Sep/ 03 FINLAND
Mittwoch 1/ Oct/ 03 FINLAND
Donnerstag 2/ Oct/ 03 FINLAND
Freitag 3/ Oct/ 03 FINLAND
Samstag 4/ Oct/ 03 FINLAND
Sonntag 5/ Oct/ 03 FINLAND
Montag 6/ Oct/ 03 TRAVEL DAY
Dienstag 7/ Oct/ 03 TRAVEL DAY
Mittwoch 8/ Oct/ 03 Berlin/Ger
Donnerstag 9/ Oct/ 03 Chemnitz/GER
Freitag 10/ Oct/ 03 Mainz / GER
Samstag 11/ Oct/ 03 Niederstetten /GER
Sonntag 12/ Oct/ 03 München /Ger
Montag 13/ Oct/ 03 Wien / Austria
Dienstag 14/ Oct/ 03 Achern / GER
Mittwoch 15/ Oct/ 03 Aschaffenburg /GER
Donnerstag 16/ Oct/ 03 Wolfenbüttel / GER
Freitag 17/ Oct/ 03 Kopenhagen/ Denmark
Samstag 18/ Oct/ 03
Sonntag 19/ Oct/ 03 Worbswede / GER
Montag 20/ Oct/ 03 Hamburg/GER
Dienstag 21/ Oct/ 03
Mittwoch 22/ Oct/ 03 Manchester UK
Donnerstag 23/ Oct/ 03 Shrewsbury UK
Freitag 24/ Oct/ 03 Bristol UK
Samstag 25/ Oct/ 03 Kendale UK
Sonntag 26/ Oct/ 03 Colchester UK
Montag 27/ Oct/ 03
Dienstag 28/ Oct/ 03 flight back Paris - Havanna
Mittwoch 29/ Oct/ 03

Michelle White - Tuesday, 22 March 2011, 07:31 PM