Lo Nuevo
[hide]
Fotos Del Día
[hide]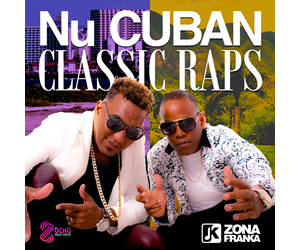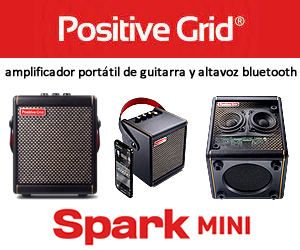 Interview - Chuchito Valdés - Dec. 14, 2002
December 14, 2002 - Teatro Amadeo Roldán - Havana, Cuba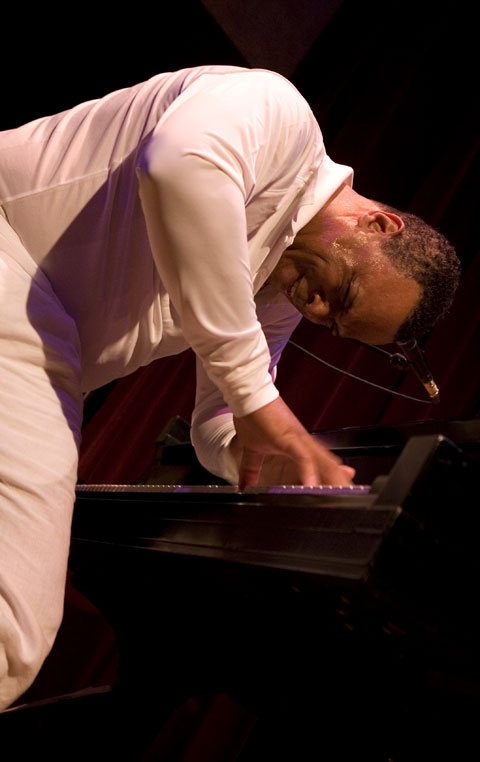 Conducted by Chuck Smart
Translation by Laksar Reese
Including Chuchito's brother Emilio
Transcription and notes by Thor Anderson, PlanetCuba.com
Chuchito Valdés, born in Havana, Cuba, comes from one of the most distinguished musical families of Cuba. He has recorded and performed piano with the world renowned Cuban band, Irakere, which he led for 2 years. He has performed at festivals, clubs and concerts throughout the world and has recently completed his second recording, La Timba, released in 2002. Some of his worldwide appearances have included Ronnie Scott's Jazz Club in London and Green Dolphin Street in Chicago, the Jazz festivals of Havana, Cancún and Merida as well as a performance in San Francisco's Yerba Buena Music Festival. In December, 2002, Chuchito appeared with his group at the Havana International Jazz Festival where this interview was conducted.
Chuchito was a child prodigy who studied with many Cuban masters, including the great Cuban pianist, Chucho Valdés (who also happens to be his father). He has studied Cuban and Classical Music extensively, concentrating on Jazz Piano. When Chuchito is not traveling around the world performing, he lives in Cancún, México where he leads his Afro-Cuban based Latin-Jazz ensemble. His original compositions and arrangements draw on classical harmonic and structural techniques. He performs music drawing on the following styles: Afro-Cuban Latin Jazz, Bebop, Danzón, Cha-Cha-Cha, Son Montuno and much more.
We captured an hour with Chuchito and two of his band members after their performance at Teatro Amadeo Roldán during the Havana Jazz Festival. The interview unfolded as a dialog between Chuchito and North American Jazz aficinado, Chuck Smart of Seattle Washington, with contributions by saxophone and flute player Laksar Reese, originally from Sydney Australia, and Chuchito's brother and drummer Emilio who presently resides in Madrid, Spain.
Chuck Smart is a visual artist and percussionist, musical ensemble director, ethnomusicologist, jazz radio program host, teacher and world traveler with an acute sensitivity to and vast knowledge of the international world of Jazz Music. Chuck opened with the inevitable question about life in the shadows of Chuchito's father and Grandfather, Chucho and Bebo, Cuban musical giants in their own rights.
CS: How hard is it for you to be yourself and not be like your father and grandfather?
CV: It's not hard being myself, but it is hard also. My grandfather Bebo Valdés told me that God gave me this talent that I have, so with this talent I become myself. But at the same time, there are challenges involved. I am who I am. It's natural for me to be who I am, to be myself, and also to be the son and grandson.
CS: The essence of my question is that I knew nothing of you, so I came here (to Cuba for the Jazz Festival) and I am thinking, it's going to be Chucho, and you look like Chucho. So I come in, I look, I said "Chucho lost weight and he's playing with Gilberto Gil on Drums". (Emilio has a resemblance to Gilberto Gil, also performing at the festival.)
(Laughter)
CS: I want to know about African American jazz players who influenced you.
CV: It is very important the influence of the American music. My father played the music of Errol Garner for me, also Bud Powell, Ahmad Jamal. The African American music of North America is a major influence on us.
CS: Do you know who Cecil Taylor is?
CV: Yes, his music is very complicated, but very interesting.
CS: I've known him for some time…, Do you know (the music of) Eddie Palmieri?
CV: Yes, Latin Jazz. That's good (in English).
CS: Now, when you say Latin Jazz, sometimes I hear "Brazilian Jazz". Jazz for me is African American. Chano Pozo could not read music. He would communicate by an oral method like in Africa, to Dizzie Gillespie. My question is, the Cuban musicians are among the best in the world, but when I hear them play Charley Parker, played so fast, I don't see the point, your band…you play hard, but I don't see your band play hard. Your side men "accompany" you. The question is, how do you make your band push you more? Particularly your American band. The Cuban music is so powerful.
CV: In the US we have different band members in the band, some of which push the hell out of it, particularly (trumpet player) Kenny Anderson for example. When playing this music with an American bass player, it's really different, especially for the piano player it's different. The tough thing is, in the States, to add a bass player who can play the Latin stuff. That's what is really tough.
CS: See that's what I'm saying. The Cuban music will push you, because it's on an island and it stays here, and it's strong, and the musicians are the best in the world. When Gonzalo Rubalcaba came (to the States), he played with Charlie Haden and Paul Motian, but Gonzalo was the star. But when he played with Jack Dejohnette, he had to play Jazz. So, when I see you and I hear you, I say "I should watch him". If I were king, I would have Joe Lovano come and play with you. And then, when everybody goes, it's in your head. I am looking very, very forward to watching your career.
CV: Nods appreciation.
CS: What Blues players do you like? American Blues. Do you like John Lee Hooker?
CV: Of course. Buddy Guy, Albert King, many, many.
EV: (In English) I mean, you know, we have very, very, very big problems here when we first started to play Blues. My father has a lot of LPs, for example Wes Montgomery, Jimmy Smith, …. And then, we try to play the same. And then we say, man, wait a minute. We can mix (this with Cuban music). One time I played with Greg Bissonette, a very famous drummer in Los Angeles. He is a very good friend of mine. He asked me "You play Blues?" Yeah, yeah. "OK, try to play … (demonstrates the rhythm verbally)".
CS: The Blues "Shuffle".
CV: Yeah (continues interpreting the Blues Shuffle verbally while adding the 6/8 clave from Afro-Cuban rhythms by tapping his foot).
(The group laughs, recognizing the relationship of the rhythms.)
CV: What he meant (by) Blues, it's 6/8. Four-four, but it's 6/8, together. You can play the same, I mean the concept "Blues", you can play an Afro-Cuban groove in the same time.
CS: Yes!
EV: (English) And then we go out. Take a lot of LPs. We play Blues, now we play Jazz, man. OK, that's great, but Blues is great also.
CS: Jazz is Blues.
CV: Of course. Primarily it is Blues. If you can't play Blues, it's not possible to play Jazz.
CS: Yes!
CV: You know Roy Johnson?
CS: Yes!
CV: Sonny Boy Williamson?
CS: Yes!
CV: Howlin' Wolf?
CS: Yeah!
EV: We are very lucky, because we are born with Malcolm X
CS: See, I'm 61 (years old). I was there, I was there for Malcolm. See, you can't talk about everything, but the struggle continues, for us all. And the reason I feel it's so important to ask you about American musicians is because I come to Cuba not to hear disco. I come to Cuba to hear this (referring to Cuchito's band). But I also come to bring myself to report. And I say "Cuba is very lucky to be closed" because my brothers have forgotten Charlie Parker, are forgetting them and forgetting Miles. But in Cuba, the people ... you are very strong about your own culture, and consider us a part of your (culture).
CV: Yes. It's true.
EV: (English) We grow with American music, man. I never, never…I can't forget this.
CS: Well, you know I must spend the rest of my life trying to make the few people that I know understand how important you are on the continuum. And Laksar too, because this is all Black Music, you know. (Laksar is white.) So he has to wear a black suit.
(Laughter)
CS: (Smiling at Chuchito) But in the black suit, he (Laksar) must push you.
CV: Yeah!
CS: And if he does not push you, you must push him.
CV: Yeah! (laughter)
CS: Would you like to ask me anything about Jazz in America, or how they receive your music, or whatever? You can ask me anything. You can even ask me "political" questions.
(Laughter)
CV: I have one question. Why does the Cuban music in New York have much false history, incorrect history? For example … (simultaneously claps and speaks rumba clave in a 16 beat measure as follows):
Ti / / ti / / / ti / / ti / ti / / /
(*See note below)
They say (in New York) that this is three-two clave. It is two-three! [editor's note: for an in-depth explanation of this semantic anomaly, see "The Four Great Clave Debates" Debate #2]
CS: It should be two-three.
CV: I said "Why was this changed?"
CS: I have the answer.
LR: Really? This will be the million dollar question.
CS: Very easy answer. New York is the capital of culture in the world. So if you go to New York, you can't change New York. You can influence New York.. So the answer is, in Cuba, the environment… the niños (children) play two-three. In New York, the mayor plays three-two. In New York, the President plays three-two. OK?
(Laughter)
CS: In Cuba, the niños play two-three. When you were a niño you played two-three. Cuba is closed. So the environment is as much a part of the music as technique. (In Cuba) I can go to Bread.com (a restaurant in Miramar). I eat. I go to a Chinese place. I eat … I can eat everywhere. I go to Ramón's house (a Cuban friend), I have Cuban food and I listen to Cuban music, and I drink Cuban rum, and I look at people like Cubans look at people, and I think two-three.
(Laughter)
CS: Is that a good answer?
CV: Yes, it's good. Perfect. OK.
LR: Just so you know, Chuchito lives in Cancún (México), Emilio lives in Madrid (Spain).
CS: In Madrid? Do you know any American drummers that come (to Madrid)?
EV: I play with a lot of American musicians.
CS: Were you there when they had the Expo? In Seville? My brother is a conguero. He goes to Spain to play with the Andalucians. His name is Sydney Smart. You remember Sydney Smart, and if you see him, you kiss him on the mouth! (Laughter) And then before he punches you, tell him I told you to do it. (Laughter) Because he will love you. He will love you like you love each other. Thank you. I will always watch your career.
CV: Thank you. Gracias. Photo by Thor Anderson, PlanetCuba.com
*A Note on Clave Chuchito Valdéz indicated in the interview that the following pattern is known in Cuba as "2-3" clave.
A search of the internet literature finds that this is universally identified as "3-2 Rumba Clave". For example, trombonist Christopher Washburne, who studied in Cuba and teaches at the New School for Social Research and Columbia University in New York, has written about clave identifying the above pattern as 3-2. The rhythm figures shown here are from Washburne's article "Clave: The African Roots of Salsa" originally published in Kalinda, Newsletter for the Center of Black Music Research.
A careful listen reveals that the first two beats of the above Rumba Clave are separated from the last three beats by three sixteenth notes, making these beats "farther" in time from the other three. Perhaps this is why Chuchito and presumably indigenous Cuban musicians call this 2-3 clave. Speculation to this effect is reinforced by the "feel" of the 6-8 Rumba Columbia Clave, notated by Washburne as follows:
Washburne and others identify this 6-8 pattern as a root of Rumba Clave. It is clear from the notation that the first two beats are separated from the last three by 2 eighth notes, giving this a 2-3 feel as well.
To explore the matter further, Washburne identifies the 3-2 Son Clave, with only one note different from Rumba Clave, as follows:
A musically informed Cuban friend confirms that this is regarded as 3-2 Son Clave in Cuba as well. One can see that the Son and Rumba Claves are similarly notated, leading the technically trained musician to call both of these claves 3-2. But the "feel" of the above Son Clave is 3-2 while the "feel" of the above Rumba Clave is 2-3.
What difference does it make whether these rhythms are called 3-2 or 2-3? Aficionados of Afro-Cuban folkloric and popular music know the fundamental importance placed on Clave as the "Key" to the rhythms that drive this music. Therefore, the "feel" of clave and its descriptive names, whether 3-2 or 2-3, are extremely important. They are obviously a source of concern to Chuchito.
© Thor Anderson 2002
Interested in visiting Cuba? Check out PlanetCuba.com for personalized excursions off the tourist track.
martes, 20 marzo 2018, 03:32 am