Lo Nuevo
[hide]
Fotos Del Día
[hide]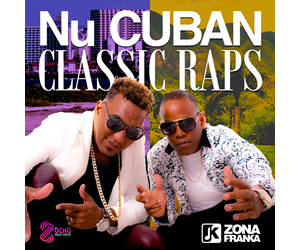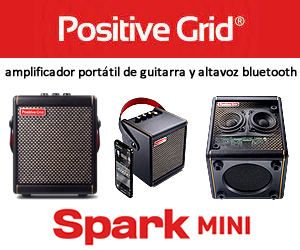 Havana Way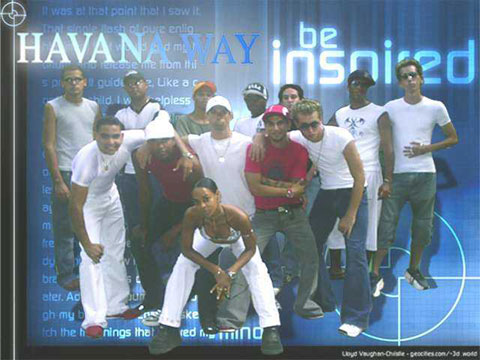 In the post 90's music scene of Havana, many of the popular timba groups have undergone considerable changes, not always for the better, due to externel and internal pressures, the sudden appearance of a new timba group is always an important event. Especially when the group consists solely of fresh young talent, and was formed by it's own impetus, independent of any of the well known artists and/or established groups.
Havanaway came into being in Feburary 2004 when it's soon to be musical director Gustavo Eric Jones had had enough after three years of playing piano in ex-Charanga Habanera bassist Pedro Pablo's group, Rebambaramba. Though a skilled piano player, Gustavo nevertheless felt his true talent was writing songs and directing his "own" group. Having already received rave reviews for songs he had written for another second line timba group, Gustavo (at 29 years of age) was ready to show what he could do.
It would be a large step for most, but Gustavo's advantage is that he had learned all about music, and the music business first hand, from his father who was the original founder of the orchestra "Los Feelings." Though relatively unknown outside of Cuba, Los Feelings is one of the most enduring salsa dance bands on the island. Founded before the revolution, Los Feelings has played in Cuba for more than 47 years, and has been the starting point for many famous Cuban singers and musicians, Padrito Calvo and Pupy Pedroso go back to the group's heyday during the "60's and 70's." The other amazing thing is they are a timba band! Over the years they had recruited a few younger musicians, mostly kin, to take the place of older members, and with this, the sound and energy of the group would stay current. Having witnessed Los Feelings live, I can attest that they use all the stops of the timba genre: gear signals, inviting girls to grind against the singers on stage, and some of the strongest most sugestive coros of any group I've ever heard. They are the oldest timba group in the world. It was in this environment that Gustavo, before he had even enrolled in music school, had a pair of bongos thrown into his lap by his father. He was told to get his chops up, because he was going to be playing with Los Feelings on their seven month tour in Italy.
Known for his work ethic and an ability to write catchy coros, mambos and lyrics, Gustavo Erik Jone's outlook is highly unorthodox. He is not afraid of going against the trends of the day. Trends such as bands scaling down the number of members to the absolute minimum for economic reasons, or just producing music for a mainstream foreign market. Nor is he afraid of offending the timba purests out there, by fusing timba with unusual elements such as Nigerian Afrobeat, Brasilian pop, and even a few coros in English.
Experimentation aside, Gustavo's biggest influences are of course Charanga Habanera, Isaac and Paulito. While fully understanding the reasons that these artists adjusted their sound in recent years for appeal to the world market, Gustavo, like many, recognizes the musical wealth of the late 90's style of timba, and what it has to offer. He is interested in futher developing it from the point where these artists left off. While one would think this would be a relativaly simple task in Cuba, as Gustavo explains the problem: "It's that none of the new musicians (the 17-20 year olds) fresh out of the schools in Cuba have ever heard Paulito live, when he had his best groups in the 90's. Nor have they heard live the "original" Charanga Habanera, or El Medico de la Salsa. These young guys don't have the luxury of being able to stand on the side of the stage like we did and watch these great groups perform and absorb all those inspiring bloques and montunos. And you can't find any of those live shows on cassette here."
One late development of the 90's timba boom that Gustavo incorporates in Havanaway is the electric guitar. The guitar tumbao was used to great effect in the groups of Paulito and El Médico, but in those early ventures it was usually relegated towards the end of the song, with short stacatto chopping or a solo. Gustavo uses it more boldly, with more volume, and even to introduce some songs. To show that Havanaway wasn't to be taken lightly, guitar, piano and bass are supported by a five piece percussion set-up that includes guiro, bongo, congas, timbales and drumset. So massive was the wall of sound that on their first outings on a public stage in the government sponsored youth block parties, a noticably shocked audience could be be heard asking each other "Havana...who? Where did they come from?" Gustavo slyly admits he wanted to make a big noise in the begining to grab people's attention, but he jokingly says he has no shame in recuiting five young male singers to front the group. This is for pure shock value. Five singers is almost unheard of even for a known and established group, let alone a new and unknown group, and shock value was what they got.
Havanaway's official debut was a night at Casa de la Musica opening for Bamboleo. The crowd which had come to see Bamboleo was less then enthusiastic as Havanaway eased into their instrumental opening to the first number. Then the horns blasted the signal which kicksed in the drums and percussion and cued five male singers no one had ever seen before--a blonde, a mulato, a black and two brunettes--dressed in their finest Cuban pimp gear to take the stage dancing and singing. At that moment all the Cuban girls in the club simultaneously let out a scream that could only be described as primal, as they rushed to the front of the stage and stayed there. At that moment, Gustavo turned to look back at his musicians behind him and smiled, "Mission Accomplished".
Kevin Moore - martes, 22 marzo 2011, 07:31 pm