New Stuff
[hide]
Photos of the Day
[hide]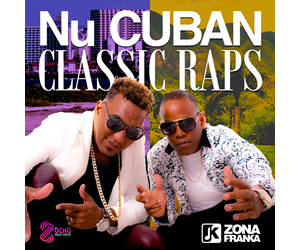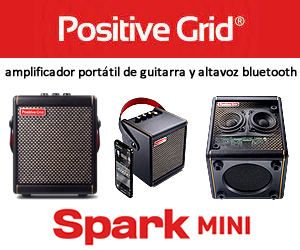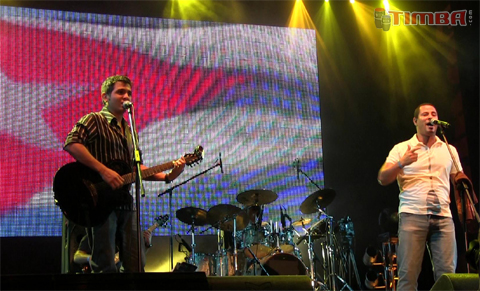 Buena Fe at the Latinoamericando Festival in Milan, Italy 2012
Origins
Buena Fe was founded in Guantanamo, Cuba in 1999 by Israel Rojas (director, composer and lead vocals) and Yoel Martinez (acoustic guitar and second vocals). From an early age, Israel demonstrated a talent for singing and composing songs, but he did not follow the path to music school. Instead, he got a law degree. However, he never stopped composing and was known among Guantanamo's artistic community for his songwriting. Yoel was born into a family of musicians. He first learned guitar at home from his father, who played with El Trio Martínez in Guantanamo, and later studied classical guitar at the Guantanamo School of the Arts.
The two met when Israel was at the School of the Arts using a piano to work out the melody to one of his songs and Yoel offered to help. This collaboration led them to found a duo in the trova and nueva trova tradition with two voices and a guitar. Israel has described their partnership as "one trovador with two heads and four hands." Not only did their talents complement one another with Israel providing the lyrics and melodies and Yoel doing arrangements and harmonies, but it could not have escaped their notice that their voices are a perfect match. Although it originally led some people to assume they sang religious music, they chose the name Buena Fe (good faith) partly due to its meaning in the legal profession and partly because it expresses well the idea of their intentions with their music in a broader sense.
Lyrics & Music
The lyrics have always been central to Buena Fe. They draw on the poetic inheritance of Cuban canción and trova and the social consciousness of nueva trova . Whatever the subject matter, which ranges from romantic ballads to social critique, the lyrics are always intelligent, insightful, eloquent and poignant, never banal or vulgar. The experiences of the individual are transformed through Israel's poetry into a broader commentary on our shared humanity. The verses are written in such a way that the themes are universal and accessible to a wide range of people, even when the starting point is Cuba and the experiences of the Cuban people around the world. There is no mistaking their sincerity and their concern for their people, their country and their fellow man.
Israel has mentioned that their origins in Guantanamo gave them access to a unique combination of musical influences. Guantanamo has its own rich musical legacy including nengón , changüí , tumba francesa and other traditional genres from eastern Cuba such as son and conga . It is also more open than other areas of Cuba to Caribbean influences. In addition, due to the proximity of the U.S. naval base at Guantanamo Bay, the people of Guantanamo had contact via the radio with North American music such as rock and pop long before it was permitted to be played on Cuban radio. Thus it formed a part of their early musical influences and was something with which they wanted to experiment.
The first song they wrote was "Intimidad." On the strength of this number, they were invited to join the Asociación Hermanos Saíz, which brings together young artists who are committed to the trova tradition and sets up exchanges between events in different provinces, allowing budding musicians a chance to develop their craft as well as providing them with exposure to a wider audience. In their first year, Buena Fe wrote many songs and performed at various events and festivals in Guantanamo and other provinces.
Déjame entrar - The First CD
In 2001, Julio Ballester, the director of the Cuban record company EGREM, was in Guantanamo, and when he saw Buena Fe perform, he recognized the potential of the duo. He offered Buena Fe the chance to record a CD in Havana. This was the fulfillment of what seemed like an impossible dream for Israel and Yoel. Up to that point, only four other groups from Guantanamo had ever recorded CDs. Having nothing to lose, Yoel took his guitar, and they headed off to Havana.
Collaboration with EGREM on "Déjame entrar" afforded them the opportunity to choose the format they wanted to record in. Working closely with José Manuel Garcia and Amed Medina, they re-worked their arrangements to include other instruments such as drums, piano, strings, horns and electric guitar. Their songs went from being standard trova with acoustic guitar to trova lyrics with pop-rock fusion arrangements. The songs on "Déjame entrar" mixed their traditional Cuban roots, such as son , guaracha and trova , with other Caribbean genres, such as reggae, with flamenco from Cuba's Spanish heritage and with pop and rock from North America. When they set off for Havana with their suitcases, a guitar and a little buena fe , Israel and Yoel could not have known that their musical experiment would become a national success, winning them the award for the best-selling CD of the year and for Opera Prima at Cubadisco 2002.
Buena Fe's first concert in Havana took place in 2001 at Teatro Mella. Unlike recording an album, which can be done with studio musicians, a concert meant they needed to find a steady group of musicians to rehearse with, a rehearsal space and music and sound equipment for the band. None of this was easy, but their perseverance paid off and the concert was a success. Today the band consists of the duo and four musicians, although Israel and Yoel still perform some concerts in the duo format. Buena Fe currently rehearse in a garage in Havana.
Rise to the Top
Buena Fe has gone from one success to the next. Their CDs and videos have consistently been at the top of the charts. From 2001 to the time of this article, they released seven studio CDs, a number of greatest hits CDs, an award-winning live DVD/CD from the 2008 concert in La Plaza de la Revolución that was attended by about 300,000 fans, and a live CD from their first performance in the United States. Between CDs they also recorded theme songs for a couple of Cuban televisions series, music for documentaries and the hit single "Pleiesteichon" for the film "Havanastation" by Ian Padrón. Buena Fe has performed in more than 12 countries and is so well-loved in Venezuela that in 2011 they were given the Keys to the City of Caracas, and in 2012, also in Caracas, they were presented with the Order of Merit Francisco de Miranda for outstanding achievement in the area of culture.
This doesn't mean that the path simply opened before their feet; rather it is the result of hard work and intelligent planning. Over the years, Buena Fe has never stopped to sit back on their laurels; they have labored tirelessly to ensure that with each new song, in each performance, they give fans their maximum effort and the best of themselves. Starting with their fourth CD "Presagios," they have also taken full financial responsibility for the recording and production of their CDs.
Being children of the IT generation, Buena Fe understands that the means of communication used by artists today have become increasingly multimedia-oriented. They have their own creative director, a homepage and a very active Facebook page that is updated almost daily and where they interact directly with fans from around the world. Israel has also recently joined Twitter and in one of his first tweets he said: "The Internet is the multinational of those of us who don't have multinationals." Buena Fe is making sure they make use of all available avenues to reach the widest possible audience.
However, Buena Fe has also faced their share of detractors over the years. Hard core troveros and cultural elitists have criticized them for their lyrics saying that they are too light, and for their arrangements saying that they are just creating commercial music in pursuit of popularity. They have also faced controversy abroad at times, but their popularity with their fans has proven unshakable. Perhaps it is as Brendan Behan said: "There is no such thing as bad publicity except your own obituary."
Music in a Time of Cholera
One reason that Buena Fe inspires such devotion in their fans is their consistent dedication to the values expressed in their songs. They don't just sing them; they live them. They do not take vacations. When they are not recording or touring, Israel and Yoel are visiting children's hospitals, speaking at schools or doing concerts at prisons. In July 2012, Buena Fe was scheduled for a tour of eastern Cuba, including the city of Manzanillo. When the cholera outbreak began, many events were cancelled, but Buena Fe completed the entire tour spreading a little happiness and giving the people a much-needed reprieve.
Buena Fe also gives back to the artistic community. They know very well how difficult it is for new artists to find an audience and create their own space in the world of Cuban music. Being an established band they are now able to help new talents. In some cases they have invited young musicians to play as special guests at concerts. They have also collaborated with artists as in the case of Raudel from Escuadrón Patriota with whom they recorded a hip-hop fusion version of their mega-hit "Soy" for Michel Mirabal's "Créeme" project. In the case of DcoraSon, a new trova-fusion group made of students from el ISA, Buena Fe helped them record their first CD by loaning them musical equipment and getting them access to a recording studio. In 2012 Israel wrote the song "Corazón universidad" for the 90th anniversary of the Univeristy Student Federation (FEU) and they recorded it with DcoraSon and added it as a bonus track on their 2013 release "Dial"
Social Engagement
Buena Fe has never backed down from singing or saying what they think. The video for the 2012 hit single "Ser de sol," written together with Descemer Bueno, broke new ground in Cuban music video history by changing the standard love story from being about a man and a woman to being about two women. The video was written and directed by filmmaker Ian Padrón, with whom they have worked on many other successful projects. Although there was nothing vulgar about the way the subject matter was presented, the video was not shown on Cuban television. Despite this it debuted at number eight and quickly rose to number five on the Lucas video charts . On August 3, Israel posted at Facebook about the video's conspicuous absence on television asking fans to write the Cuban Radio and Television Institute (ICRT). Within a week the story had been picked up by foreign newspapers and on August 15, the video finally had its Cuban television premier on the program "Fuera de rosca." By early September "Ser de sol" was the number one video on the Lucasnómetro after ousting Los Van Van from this coveted position.
"Ser de sol" by Buena Fe & Descemer Bueno, director Ian Padrón
Renewal
Far from having a formulaic approach, Buena Fe look for ways to nurture their creativity. One source of inspiration is to collaborate with other artists, sharing and learning from the creative world of others. In 2010, Buena Fe released the CD "Extremistas nobles" that they recorded together with trovero Frank Delgado. It took them back to more acoustic, trova -style arrangements. On the 2011 CD "Pi 3,14" they recorded the rock-hip-hop song "Miedos" with Los Aldeanos, "Despedida" with Pablo Milanés and "Mamífero nacional" with Eliades Ochoa. Their collaboration with Descemer Bueno on the bachata "Ser de sol" has led to plans to record an entire album together in 2013. Also in 2012, they co-wrote the song "Volar sin ti" with Galician singer/songwriter Andrés Suárez . Buena Fe plan to finish their 8th studio CD by the end of 2012 and in a 2011 interview on "23 y M" Israel said that they will be experimenting on the new CD.
Another of Buena Fe's strengths is that they can perform with different instrumentation. Their current standard format is acoustic guitar, bass, electric guitar, drums and piano/keyboard. But Israel and Yoel continue to perform concerts as a duo. This means that a song that was recorded as with a full band and "guitar hero"-style solos can be performed with just a single acoustic guitar. They also have what they refer to as "acoustic" versions of their songs where Maikel (the drummer) uses a cajón rather than the drum kit. They may use this format in smaller venues where a full drum kit is too much for the acoustics or when they want to do "unplugged" versions of their songs. For special concerts they also may invite additional musicians such as a live horn section and a minor percussionist. This ability to change the arrangements of their songs keeps the repertoire fresh both for them and for the fans who keep coming back for more.
Here is an example of the song "Corazonero" with the original rock arrangement as performed at the 2008 concert on the "Buena Fe Live" DVD and the same song performed as a ballad at the Latinoamericando festivalin Milan, 2012.

"Corazonero" from "Buena Fe Live - 10 años de canciones"

"Corazonero" ballad version - Latinoamericando Milan, 2012
Secret of Success
Buena Fe has managed to stay at the top of the charts for 13 years and developed a loyal following not only among Cubans, but also outside of Cuba despite Cuba's lack of industrial and economic machinery to promote music. They are often asked in interviews why they are so popular and have answered differently at different times. More than once Israel said "You'll have to ask the fans that," so as a fan I will attempt to summarize from my point of view.
The first thing that strikes any listener is their voices. Israel has a very distinctive timbre that is at once both beautiful and sensual, and Yoel's voice is the perfect match to carry the harmonies. The combination is sublime. When you listen to "Intimidad" with just their two voices and Yoel's guitar, you instantly recognize that it is something exceptional, whether or not you speak Spanish.
As Israel has said, the music is "eclectic" and varies from bolero to changüí-fusion to rock with hip-hop to straight-up pop, but it is always well-suited to communicate the ideas and emotions to the listener. I have tested this on my non-Spanish speaking friends and although they don't understand the lyrics, they still enjoy my "test" playlist.
But without question the lyrics are what set Buena Fe's songs apart from standard pop and rock. Let me illustrate using a post by a fan at YouTube concerning the song "No te salves" from the CD "Extremistas nobles" For a man who has dreamed to "Arsenal," who has cried to "Sigo cayendo," who has laughed to "Mamífero nacional," who has made love to "Intimidad" and has felt that music is at a high with Buena Fe...As I said, for a man like me to say that this song touches my soul is to really say a lot...Thank you Buena Fe
But there is still more to it than all this. Simply as human beings Israel and Yoel bring charisma, empathy and sincerity to their performances. They are able to connect with their audience on a genuine emotional level, andar en cueros if you will, and stay true to who they are and to their roots as two country boys from Guantanamo who want to spread a little buena fe .
Buena Fe Online
You can keep up with everything the band is doing by checking these sites regularly.
BUENA FE (PAGINA OFICIAL) @ Facebook
Israel Rojas @ Twitter
BuenaFeMusica @ YouTube
Buena Fe has played in Russia, Spain, France, the UK, Germany, Italy, the USA, Canada, Mexico, Venezuela, Chile, Argentina, El Salvador, Nicaragua and South Korea.
CDs to date
"Déjame entrar" (2001 EGREM)
Winner Opera Prima at Cubadisco 2002
Winner best selling CD of the year
"Arsenal" (2003 EGREM)
Winner Cubadisco 2003 Pop category
Winner EGREM 2004 Pop category
"Corazonero" (2004 EGREM)
Winner EGREM 2005 Pop-rock category
Winner Cubadisco 2005 graphic design category
"Presagios" (2006 EGREM)
their first self-produced album
Winner Cubadisco 2007 Pop-rock category
"Catalejo" (2008 EGREM)
Winner Cubadisco 2009 Trova-pop-rock category
"Extremistas nobles" (2010 EGREM)
collaboration with trovero Frank Delgado


"Buena Fe Live - 10 años de canciones"
(2009 EGREM) DVD/CD Ian Padrón dir.
Winner Cubadisco 2010 Audiovisual concert category
"Pi 3,14" (2011 EGREM)
Winner Cubadisco 2012 Trova-fusion category
"Dial" (2013 EGREM)
Now available at iTunes
Michelle White - Tuesday, 06 January 2015, 12:37 PM