New Stuff
[hide]
Photos of the Day
[hide]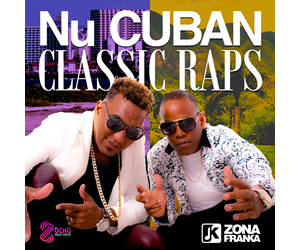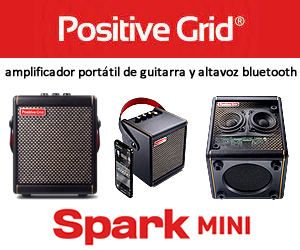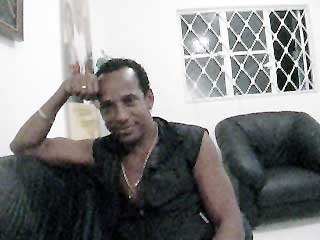 2005-01-14 - Guanabacoa, La Habana - by Michelle White
Limonta: Yes. Hi, how are you Michelle? [laughing] Hello to my people of Timba.com; all the people who always open this site to know what's going on with the music of Cuba. I thank you for always concerning yourselves with Cuban music and very especially for the music of Azúcar Negra. Michelle, who is one of the protagonists together with Kevin Moore and their other collegues, gives me this satisfaction, and I send you greetings and congratulations in this year 2005. May you have the best of health.
Well, yes, in fact Azúcar Negra is always renewing itself when the case requires it. In this case I have a new pianist or synth player...who...I say a new pianist or synth player because I am doing a very nice combination with a guy named Carlos Enrique who is sharing the synth and the piano with Ricardo Ortega, Richard, my permanent pianist...and the new element in this case is named Carlos Enrique. I have even given Carlos Enrique the mission of taking charge a little to do some arrangements for the orchestra, because in this way we also have the possibility to not always stand still in the same way of writing, the same sound. And we want, without losing our hallmark, for Carlos Enrique to have the mission to do some things for Azúcar Negra, and, of course, with the compositions of Leonel Limonta.
Other important changes like this, I could say that I have Dunier Bessú, who is a founding member of Azúcar Negra and who at a certain moment, made the decision, that is to say, someone said to him "come and work in La Charanga Forever because it's something that is very interesting and so on" and I think, yes it is interesting, but he finally realized that where he had to be was in Azúcar Negra and that's why he's with me again and I welcome him in this year 2004 and 2005, because he joined in 2004. And Dunier Bessú is with me working in the orchestra as second trumpet. He's a good musician, a good person who I like a lot.
And I can tell you already that the others...ah...a significant voice, or a change or a return that is very significant. You know that in 2004 Azúcar Negra, at the beginning of 2004, in the orchestra...I decided that a guy would come and work with me, a kid named Alexei was the one who did. He recorded the CD together with me Sin Mirar Atrás and he's the one who interpretes the song Sin Mirar Atrás. Alexei Sánchez, El Nene, also quit at one point, it seems like someone told him "in la Revé it will go really well for you and so on" and so when he arrived in la Revé he also realized that really this wasn't the orchestra, that the orchestra was Azúcar Negra. And he's working with me again and I thank him for returning, for having reconsidered, I always give the opportunity to anyone who honestly wants to work with Azúcar Negra and that's why he's here. He feels good and says that he doesn't want to leave here again. We'll see if that's true.
In every way I have an orchestra that in itself shines. The angel of my orchestra, although Leonel Limonta may be the composer and the director, the angel, the collective...this is an angel to whom I am always grateful. Without my musicians I really couldn't do much and they without me I also think couldn't either, that is, we would be like boats adrift and I think that this is not how we have to be. We have to always be united so that this continues to move forward. Everyone in who supports Cuban music and, especially at this moment, Azúcar Negra.
Timba.com: And in the concerts I've listened to some new songs.
Limonta: You've listened to new songs...you know that...yes, you luckily have the possibility of being able to say that Azúcar Negra does not stand still, that Azúcar Negra has a lot of changes but also has a lot of lyrics, has many and new compositions. And in fact I am preparing the new CD, the third CD that we have contracted with...well the second that we have contracted with EGREM. Because I have three CDs contracted, but this is the second that I'm doing with EGREM. And this CD that I'm preparing already with new songs of course, I'm not going to repeat something that I have already done with Azúcar Negra, although exceptionally I could do it. But in this case no, it's not like that. I'm going to do new songs. It's a CD that comes with a lot of joy, as I told you earlier. A CD that has songs such as Somos Dos, songs such as Que Bien Me Siento, songs such asToque Natural, such as A Mal Tiempo Buena Cara among others. Really Leonel Limonta has proposed many songs for this CD and I think that it will be well received. Already, in fact, in the concerts, I am playing them, I am doing them, and you have been a living witness of these concerts and have been able to state, you have been able to verify how the people react to the new songs. Thus it's important that you've already seen it.
Timba.com: And when are you going to record this CD?
Limonta: Really we're going to get ready so that, fortunately, it will be on the market in the summer. So that possibly...no, it's certain that in the summer we will finish the CD. And I hope that all the people of Europe will be able to enjoy this new CD by Azúcar Negra. I know that there are many who still don't have the second CD, Sin Mirar Atrás, and this has to do rather with the distribution within the company that represents me discographically, and well really... you guys know how these things are, often there is no distributor, many times there isn't a good connection for advertising. But we always try to make the CD available in one form or another, it can be downloaded on the Internet. I know that at Timba.com it is being promoted and it is being sold. Thus you also have the possibility, the option of being able to offer the CD to those who haven't bought it.
Timba.com: And what about tours and concerts?
Limonta: Tours, well I can tell you that today is...we're talking the 14th, today is the 14th? Yes, today is Thursday the 14th, yes. In ten days, in ten days approximately we are leaving on a tour of Jamaica to perform in a very prestigious festival where...where we're going to share the stage with Julio Iglesias, with Boyz II Men, with Nora Jones among others. And we'll be there for a few days presenting ourselves in Jamaica. And after we return we'll see what happens. We have been listening to some poeple who are very interested that we return to Canada again. We are talking about a lot of things but I don't have anything concrete. For the moment I have, I have the tour in Jamaica because it is certain.
Tuesday, 22 March 2011, 07:31 PM